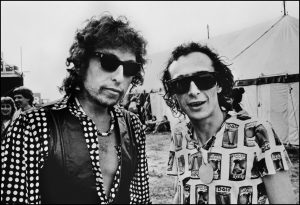 Graham Parker uno de los mejores compositores británicos desde la década de los años setenta junto a su banda The Rumour, visita España para presentar su último álbum «Three Chords Good» (2012), primero desde hace más de 31 años.
Graham Parker estará acompañado en esta gira acústica en España del guitarrista Brinsley Schwarz, componente de The Rumour, banda que debutó en 1976 con «Howlin' Wind», álbum producido por el gran Nick Lowe.
Graham Parker propone en su música paisajes de Rock and Roll, sonidos tradicionales de Norteamérica, Rhythm & Blues, Soul, Pop y Country, patrimonio de grandes como Bob Dylan, The Band o Bruce Springsteen.
Fechas de la gira española de Graham Parker 2014:
4 de septiembre en Bilbao, Kafe Antzokia
5 de septiembre en Madrid, Shoko
6 de septiembre en Barcelona, Luz de Gas
8 de septiembre en Palma de Mallorca, La Movida
9 de septiembre en Valencia, Loco Club