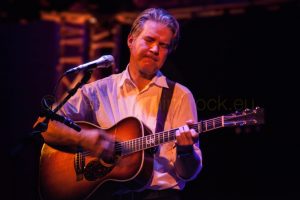 Lloyd Cole regresa a España para presentar su último trabajo publicado el año pasado "Standars" que contó con la ayuda de Fred Maher a la batería (Material, Scritti Politti o Lou Reed), Matthew Sweet al bajo y Joan Wasser, líder del grupo Joan as Police Woman, al cargo de piano y los coros.
Cole, ex líder de Lloyd Cole & The Commotions se formaron a mediados de los 80, para luego ir por separado a principios de los 90. El británico actuará en Madrid el 20 de marzo y el 21 en Zaragoza.
El británico afincado en Massachussets, y tras dedicar sus últimos años al Folk, Lloyd Cole recupera la pasión por el rock con un disco cargado de electricidad. "Standars" su último dico representa uno de los mejores trabajos de Lloyd Cole desde que debutara en 1984 junto a The Commotions con el recordado "Rattlesnakes".
Fechas de la gira española de Lloyd Cole 2014:
20 de marzo en Madrid, Teatro Lara (Son Estrella Galicia)
21 de marzo en Zaragoza, Sala CAI Luzán