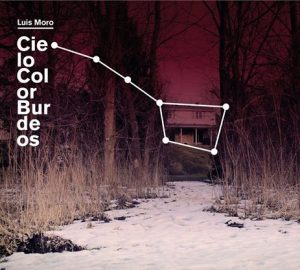 Luis Moro publica su quinto álbum de estudio "Cielo color Burdeos" (2013) junto a su banda de acompañamiento Tribeca's Band en estas siete esplendidas canciones, una de ellas versionando a Tom Waits en "New Coat of Pain" con "Cielo color Burdeos".
El cantautor gallego Luis Moro (Mephisto's, 69 Monjas y Moro), co-produjo "Cielo color Burdeos" junto a José García en La Coruña, un disco repleto de sugestivo Blues Rock y Country sombrío que evoca desierto.
Tom Waits interpreta "New coat of Pain":
Luis Moro en su nuevo disco "Cielo color Burdeos" se muestra hipnótico y angelical, sin hacer mucho ruido y disco tras disco va entregando auténticos tesoros que dejan ese poso de melancolía, perfecto para esos viajes en coche, tren o avión y contemplas el paisaje.
Escucha "Cielo color Burdeos" de Luis Moro: