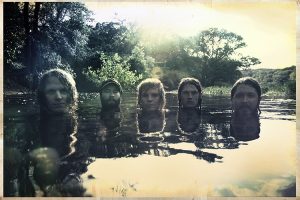 The Black Angels publica un nuevo EP «Clear Lake Forest» el próximo 19 de abril coincidiendo con el Record Store Day, tras editar el pasado año su cuarto disco de estudio «Indigo Meadow».
El nuevo disco de The Black Angels contiene siete nuevas canciones de la que «Diamond Eyes» se presenta como su primer single.
The Black Angels son un quinteto norteamericano de Rock Psicodélico y Garage que proceden de Texas y lo componen Alex Maas (voz), Stephanie Bailey (batería), Christian Bland (guitarra, órgano) y Kyle Hunt (teclados, bajo),.
El tracklist de «Clear lake Forest» de The Black Angels es el siguiente.
Sunday Evening
Tired Eyes
Diamond Eyes
The Flop
An Occurrence at 4507 South Third Street
The Executioner
Linda's Gone