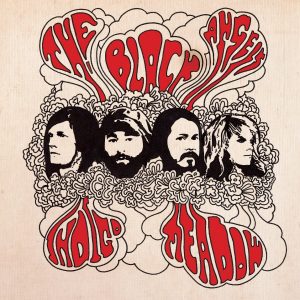 The Black Angels regresan con su cuarto álbum de estudio titulado "Indigo Meadow" el próximo 2 de abril, "Don't Play with Guns" es el primer single de presentación de los tejanos.
"Indigo Meadow" contiene trece nuevos temas de Rock Psicodélico y Garage, en el que Alex Maas (voz), Stephanie Bailey (batería), Christian Bland (guitarra, órgano) y Kyle Hunt (teclados, bajo), plasmaron esas canciones en los estudios El Paso de Texas junto al productor John Congleton (The Walkmen, Jens Lekman, Okkervil River).
The Black Angels son de Austin, Texas, y son otra de las grandes bandas desconocidas en nuestro país por el gran público, se les conoce por haber si el grupo que acompañaba a Roky Erikson y se les asocia musicalmente a The Warlocks y Black Mountain.
«Indigo Meadow», será el cuarto disco de estudio de The Black Angles, tras «Passover» (2006), «Directions to See a Ghost» (2008), «Phosphene Dream» (2010)  y «Another Nice Pair» (2011) que contiene sus dos primeros EP's.
Escucha «Indigo Meadow» de The Black Angels.
 The Black Angels «Indigo Meadow» tracklist:
1. Indigo Meadow
2. Evil Things
3. Don't Play With Guns
4. Holland
5. The Day
6. Love Me Forever
7. War On Holiday
8. Always Maybe
9. Broken Soldier
10. I Hear Colors (Chromaesthesia)
11. Twisted Light
12. You're Mine
13. Black Isn't Black