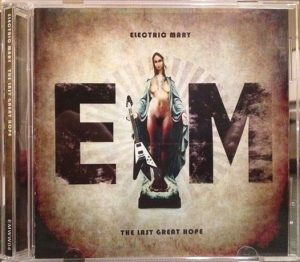 Electric Mary  tiene un nuevo EP que contiene cinco temas anticipo de lo que será su nuevo trabajo que saldrá a finales de año. Hasta ahora el EP «The Last Great Hope» está disponible únicamente en Australia, para el resto del mundo…. habrá que esperar. Los de Melbourne mantienen esa actitud desenfadada y canalla protegidos por una actitud 100% rock and roll que vienen practicando desde sus comienzos por el año 2004.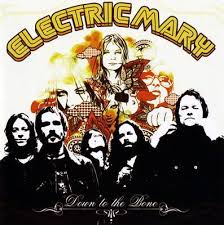 Nominados a la mejor banda de rock en la entrega de premios MusicOz en el año 2008, han acompañado a grupos de la talla de Whitesnake, Judas Priest, Alice Cooper, Glenn Hughes, Deep Purple….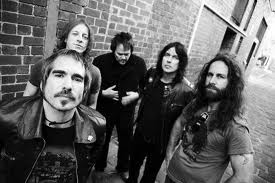 Los chavales currículum tienen y talante encima del escenario con un escogido repertorio donde harán hincapié en su último trabajo sin olvidar parte de sus mejores temas.  No hay mejor forma de corroborar este texto que verlos en directo y que cada uno saque sus propias conclusiones ¿estáis preparados para el rock and roll?
ELECTRIC MARY GIRA ESPAÑA 2014
20 NOVIEMBRE MADRID SALA BOITE
21 NOVIEMBRE VITORIA SALA HELLDORADO
22 NOVIEMBRE VITORIA SALA HELLDORADO (SEGUNDO SHOW)
23 NOVIEMBRE ZARAGOZA SALA LA LEY SECA
25 NOVIEMBRE BARCELONA SALA ROCKSOUND