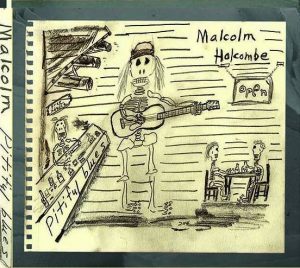 Malcolm Holcombe publica su décimo disco de estudio «Pitiful Blues» el 4 de agosto de 2014, diez espléndidas canciones cargadas de realismo y gemidos sucios tras su raigambre compositiva de sus anteriores álbumes como «Down the River» (2012) o «To Drink the Rain» (2010).
Malcolm Holcombe vuelve a desparecer en «Pitiful Blues»en una trémula pelea con guitarra bronca y voz rasposa en pos de sobrevivir con canciones certeras sobre la visión de la humanidad, con incendiarios retratos de realismo sucio, a través del dolor y tragedias personales del propio autor durante todo este tiempo.
«Pitiful Bues» de Malcolm Holcombe es probablemente su mejor álbum hasta el momento del de North Carolina, álbum con miradas hacia los pecados del Folk, Blues, Country y Rockabilly, producido por el propio Malcolm Holcombe y por el joven productor Jared Tyler , que también participó en el disco como músico de sesión, visionario de música de raíces norteamericana que ha grabado y producido discos para Emmylou Harris, David Wilcox, Suzi Ragsdale, Stony LaRue, Jacob Fred Jazz Odyssey, Monica Taylor, o Jimmy LaFave entre otros.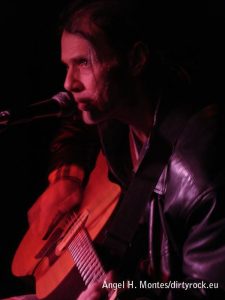 Rendición total ante un disco «Pitiful Blues» de Malcolm Holcombe, realmente estremecedor y uno de los mejores del 2014, en su viaje particular hacia la angustia del nuevo cantautor y compositor del siglo XXI con su siempre mirada sobre la percepción de los pecados propios y ajenos, incendiario contador por excelencia de su generación desde que comenzara a finales de los años noventa.
«The Music plays on» Malcom…
Escucha «Pitiful Blues» de Malcolm Holcombe.
Tracklist de «Pitiful Blues», el nuevo disco de Malcolm Holcombe:
1.Pitiful Blues
2.Roots
3.Sign for a Sally
4.Savannah Blues
5.Another Despair
6.By the Boots
7.Words Not Spoken
8.Words of December
9.The Music Plays On
10.For the Love of a Child