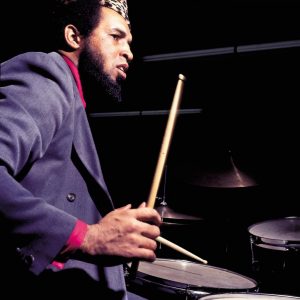 "Another goodbye to another good friend"
Idris Muhammad (Leo Morris) compositor y batería de Jazz, Rhythm & Blues, Bebop, Soul, Hip Hop y Funk natural de Nueva Orleans falleció el pasado martes 29 de julio a los 74 años de edad, grandísimo músico de sesión y batería de Sam Cooke, Fats Domino en sus inicios y grabaciones entre otras de la maravillosa "Bluebery Hill", o The Impressions con Curtis Mayfield, Lou Donaldson, John Coltrane, Beastie Boys, John Scofield, Melvin Sparks, Roberta Flack, Grant Green, Charles Earland, Reuben Wilson, Lonnie Liston Smith, Melvin Sparks , Houston Person, Freddie Hubbard, Rashaan Roland Kirk, Bobbi Humphrey o George Benson entre otros muchos.
Idris Muhammad fue uno de los baterías más eléctricos y más reconocidos a partir de la década de los años sesenta en la ciudad de la música, Nueva Orleans, capaz de combinar como nadie casi todos los estilos musicales y mordisquear registros de todo tipo con su instrumento.
Idris Muhammad grabó trece discos de estudio entre 1970 y 1998, "House of the Rising Sun" (1976) y su obra maestra "Power of Soul" (1974) entre sus trabajos más sobresalientes, constataron que fue uno de los pilares para el éxito de géneros como el Funk, Jazz Funk, Bop-Cool el movimiento Acid Jazz en los años ochenta y el Hip Hop o Rap con la utilización de innumerables  samples a cargo de grandes del género como Tupac-Shakur, Notorious B.I.G., Beastie Boys, Nas o Eminem entre otros.
Idris Muhammad escribió su autobiografía titulada "The Music: The Life of Idris Muhammad", coescrita junto a  Britt Anderson.
Descanse en paz Idris Muhammad.
"Another goodbye to another good friend".