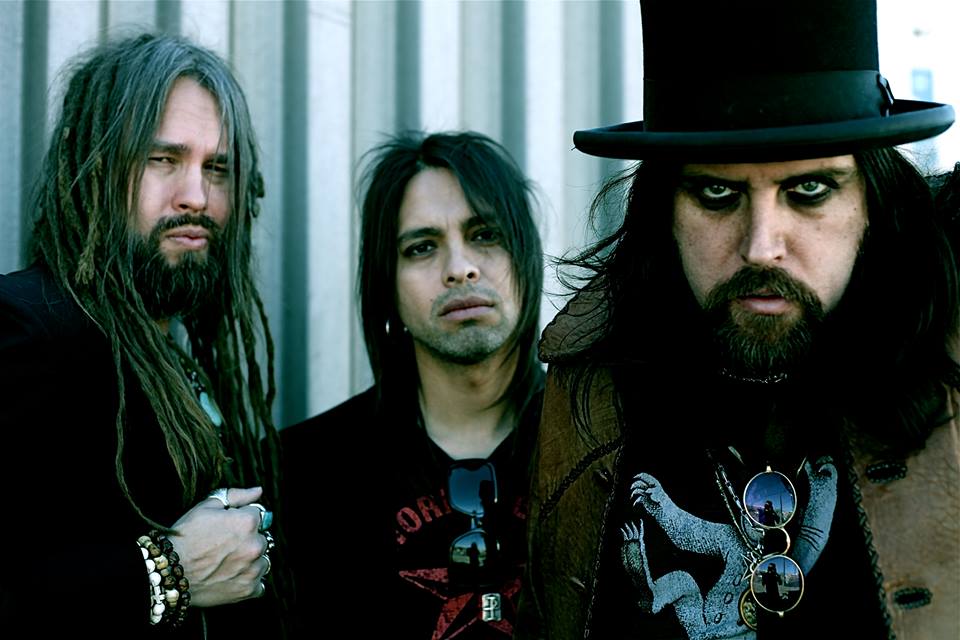 Bigelf el grupo norteamericano de Rock Metal Progresivo liderado por Damon Fox, Luis Maldonado y Mike Portnoy (Dream Theater, Avenged Sevenfold, The Winery Dogs) como batería tras la marcha de Steve Frothingham y Ace Mark, publicaron su cuarto álbum de estudio titulado «Into the Maelstrom» el pasado mes de mayo, tras «Cheat the Gallows» (2008) y anuncia su gira de presentación del nuevo disco en España con tres fechas confirmadas en el mes de noviembre.
«Into the Maestrom» un nuevo disco de Bigelf repleto de referencias psicodélicas, Space Rock y progresivo que aunque sea un cruzado de Sabbath, Alice Coooper o The Beatles  en algunos momentos, no consigue purificar el alma, a pesar de ese parón creativo y nueva formación en esos seis años.
Más allá de la falta de sorpresas de engatusar a sus acérrimos, «Into the Maestrom» se sumerge en un escenario repleto de referencias fantasmagóricas y claros oscuros, y que debería poner los dientes largos.
Escucha «Into de Maestrom», el nuevo disco de Bigelf.
Para mí no lo consiguen los angelinos de California Bigelf.
Fechas de la gira española de Bigelf:
6 de noviembre en Barcelona, Sala Razzmatazz 3
7 de noviembre en Madrid, Sala Copérnico
8 de noviembre en Erandio,  Sala Sonora