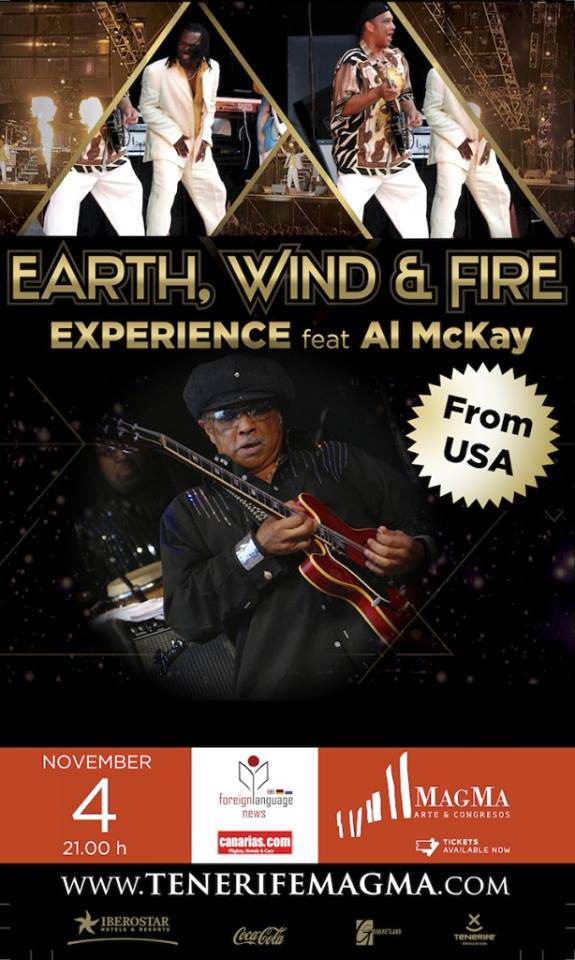 Earth Wind & Fire Experience feat Al Mckay All Stars concierto que se llevará a cabo el próximo 4 de noviembre en el Magma en Costa Adeje, Tenerife, a partir de las 21 horas, en un espectáculo del ex componente y guitarrista de Earth Wind & Fire Al McKay, formación legendaria e innovadora a comienzo de los años 70 de la mezcla de estilos como el Disco, Funk, Rhythm & Blues, Soul, Jazz, Pop y Gospel.

Earth Wind & Fire Experience feat Al Mckay All Stars, es un proyecto del músico, guitarrista, compositor, productor y cantante Al Mackay, ex componente de la banda en la que estuvo enrolado en EarthWind & Fire durante ocho años, desde 1973 hasta 1981, tres años después de su fundación en la que grabó siete discos, ganó siete premios Grammy y en el 2010 entró a formar como miembro de la academia del Rock and Roll Hall of Fame como compositores juntos a otros miembros originales de la formación y de otras épocas Maurice White, Phillip Bailey, Verdine White, y Larry Dunn.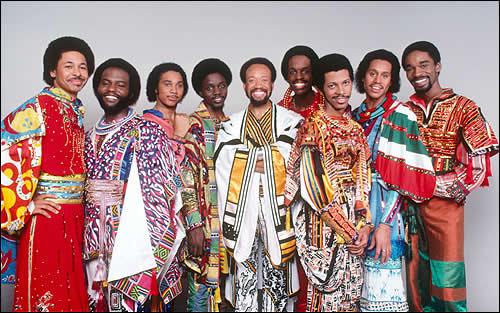 El espectáculo que ofrecerá Al Mckay con Earth Wind & Fire Experience feat Al Mckay All Stars, constará de casi una treintena de canciones que van desde los clásicos "September", "Let's Groove", "Boggie Wonderland", "Fantasy", "Sing a Song", "Shining Star" o "Pride".
Earth Wind & Fire, fue descrita por Miles Davis como su banda favorita, igualmente para Quincy Jones, Dionne Warwick, Prince, Outkast o Lenny Kravitz entre otros.
Por su parte Earth Wid & Fire publican el 21 de octubre de 2014, su nuevoy decimoprimer álbum de estudio titulado "Holiday", trece canciones con aires navideños en forma Gospel, Funk y Disco, tras su vuelta a los estudios en el 2013 con "Now, Then & Forever", desde hacía ocho años.