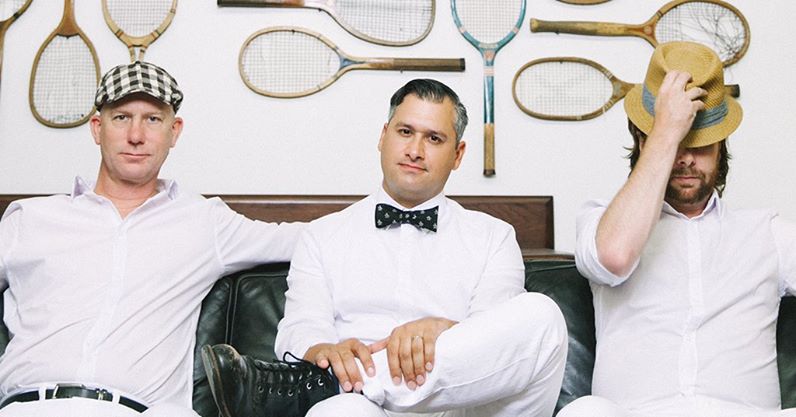 Elliott Brood publican "Work and Love" el 21 de octubre, cuarto álbum de estudio del trío canadiense híbrido entre Neil Young y The Sadies, con esa descarada apuesta por el Rock Country Folk Western, embalado en Twang y foot stomping Bluegrass, tras su último y magnífico "Days into Years" (2011) y que presentarán en España a partir del 25 del mismo mes en Bilbao (sala Azkena), 27 en Madrid (Boite), 28 en Barcelona (Rocksound) y Jerez el 31 de octubre en el Serie Z Festival.
Eliott Brood transitan por esa ruta marcada del Country Rock que han dado sus compatriotas Neil Young, Blue Rodeo, Leonard Cohen, Daniel Lanois, Joni Mitchell, o Anne Murray, y ahora mismo ellos son referente de la actual música canadiense, al igual que nombres como Cuff the Duke, Skydiggers, The Sadies, Kathleen Edwards, Sarah McLachlan, Great Big Sea, o el super grupo de moda en los años noventa en Estados Unidos y medio mundo como Cowboy Junkies.
Elliott Brood, es todo espíritu festivo Crazy Horse y Blue Rodeo, donde convierten cada concierto en una verdadera fiesta y frenesí, "Work and Love" es uno delos mejores discos del año sin duda alguna.
Escucha el nuevo disco de Elliott Brood "Work and Love":
Fechas de la gira española de Elliott Brood 2014.
25 de octubre en Bilbao, sala Azkena
27 de octubre en Madrid, Boite
28 de octubre en Barcelona, Rocksound
31 de octubre en Jerez, Serie Z Festival.