The Slingshots debutan con su primer disco de estudio de once canciones titulado "Is this Soul?", en el que el septeto barcelonés de Soul y Funk ofrece una de las mejores muestras en este momento en España de lo que significa ese sucio género,llamando a todos a la revolución con sugerentes cantos, vientos de energía estratosférica y ritmo imparable.
Escucha "Is this Soul?" de The Slingshots.
"Is this Soul?" de The Slingshots nos permite viajar al pasado, a esos años 60 y 70 del mejor Deep Funk y Soul embarrado durante once cortes grabados el pasado verano en Red Bell Studios en Barcelona con Mike Mariconda (Guadalupe Plata, The Devil Dogs) a la producción y Marc Tena como técnico de sonido.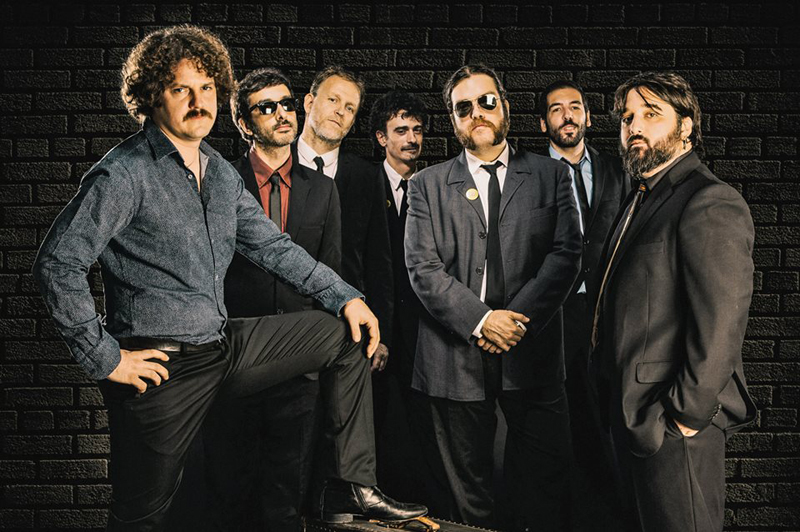 The Slingshots dan un puñetazo sobre la mesa con su primer trabajo "Is this Soul?", una vía de escape para adrenalina y sobredosis de beneficiosa música, con una producción, letras y música muy bien cuidada en la que todas sus canciones poseen esa mezcla de energía Funk vigoroso y de vena hinchada que los hace explosivos.
The Slingshots, a ellos nos les hace falta saber leer música, simplemente la viven como en "Is this Soul?", uno de los mejores discos nacionales del 2014.
Fechas de la gira de presentación del nuevo disco de The Slingshots "Is this Soul?".
17 de enero en Barcelona, Jamboree