The Limboos y The Excitements actuaron el pasado 9 de enero en sala Apolo de Barcelona dentro del ciclo Penniman Records Rhythm And Blues Revue, dos bandas del sello Penniman Records presentando los primeros su extraordinario disco debut «Space Mambo» (2014) y los segundos «Sometimes Too Much Aint Enough» (2013).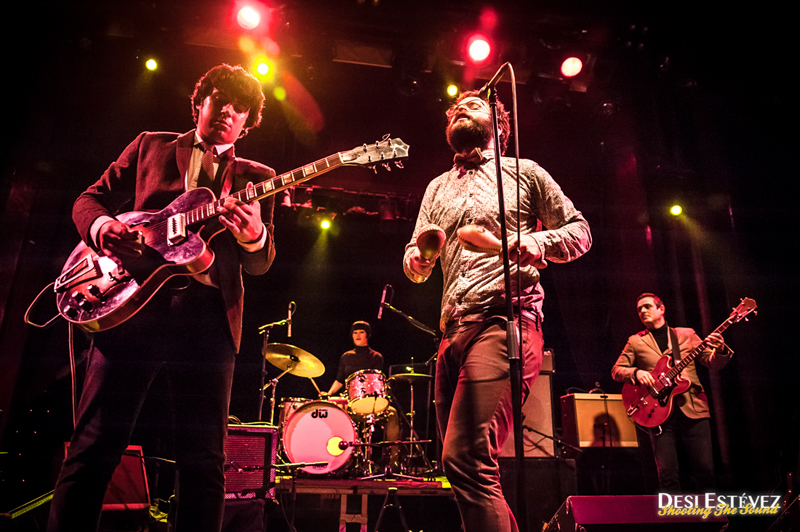 Tanto The Limboos, uno de los mejores discos nacionales de 2014 para dirty rock magazine, como The Excitements fueron las dos propuestas bien diferenciadas de la noche, The Limboos con su incasdescente directo repleto de Rhythm  & Blues y matices brasileñas y cubanas y The Excitements con la fenomenal cantante de origen mozambiqueño Koko-Jean Davis con su Soul y Gospel se saldaron con un auténtico llenazo en la sala barcelonesa.
Lleno hasta la bandera para ver a ambas formaciones en la que The Limboos ofrecieron un vibrante concierto repleto de himnos en potencia de su disco «Space Mambo», concluyendo con la alabanza al son y rumba de «El Manisero».
The Excitements con su Tina Turner particular con su vocalista Koko- Jean Davis, un prodigio físico, que cumplió con las expectativas, diversión, fiesta y carimas sobre las tablas del Apolo con un público totalmente entregado.
Desi Estévez Shooting the Sound en flickr.
Desi Estévez Shooting the Sound en 500px.