The Damned nos visitan durante el mes de Abril en tres fechas dentro de una extensa gira que comenzará en nuestro país y continuará hasta mediados de Septiembre por todo el Reino Unido. Considerados por muchos como los pioneros de iniciar el movimiento punk en el Reino Unido junto a bandas como Sex Pistols y The Clash.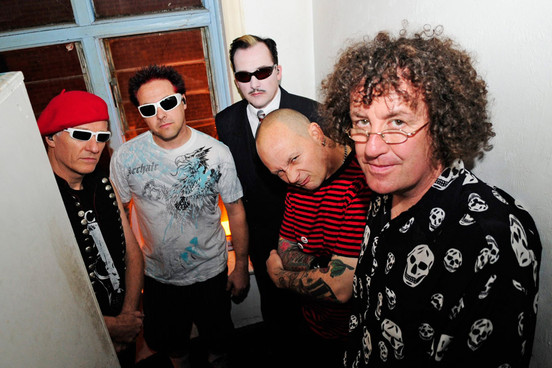 Casi cuarenta años desde que comenzaron The Damned han caracterizado la escena punk, post punk y rock gótico, tras sus separaciones y reapariciones la actual formación liderada por el cantante Dave Vanian como miembro estable desde sus inicios junto al guitarrista Captain Sensible, Monty Oxy Moron a los teclados, Stu West al bajo y Pinch Von Pinching a la batería.
En sus últimos conciertos el grupo ha demostrado estar en plenas facultades por lo que sus directos por nuestro país prometen un gran reencuentro con la banda británica.
THE DAMNED ESPAÑA 2015
16 ABRIL MADRID SALA ARENA
17 ABRIL BARCELONA SALA RAZZMATAZZ 2
18 ABRIL BILBAO SALA SANTANA 27
Escucha a The Damned en directo «Another Live Album from The Damned»