King of the North, emergente hard rockero dúo aussie se embarcan en su "Sound The Underground European Tour", presentando su disco debut de título homónimo. De momento cuentan concatorce fechas en la península, una de ellas en la mítica Sala Caracol de Madrid, abriendo para mis queridos Eldorado. Hard Rock de enganche instantáneo, desde las antípodas.
King of the North, dúo compuesto por Andrew Higgs, guitarrista visionario que en comunión con la técnica y su potente pedalera ejecuta un pionero "3 from 1 guitar" emulando dos guitarras y bajo simultáneamente, y el brioso batería Danny Leo, ambos a las voces y siempre sin sonidos pregrabados, ni samples, nos trataran de sorprender a buen seguro como en su día a John Garcia de Kyuss/ Unida o a Dave Wyndorf de Monster Magnet o a su compatriota Roadsy de Airbourne con su album debut "Sound The Underground"(Bad reputation/eu), tras su EP homónimo.
Escucha el nuevo disco de King of the North  "Sound The Underground European Tour" publicado el pasado marzo.
King of the North vienen de abrir en mayo cuatro shows para Red Fang en U.S.A. y de hacer otras tres fechas norteamericanas después de haber dado por su continente mas de 400 bolos, estos aussies oriundos de Melbourne.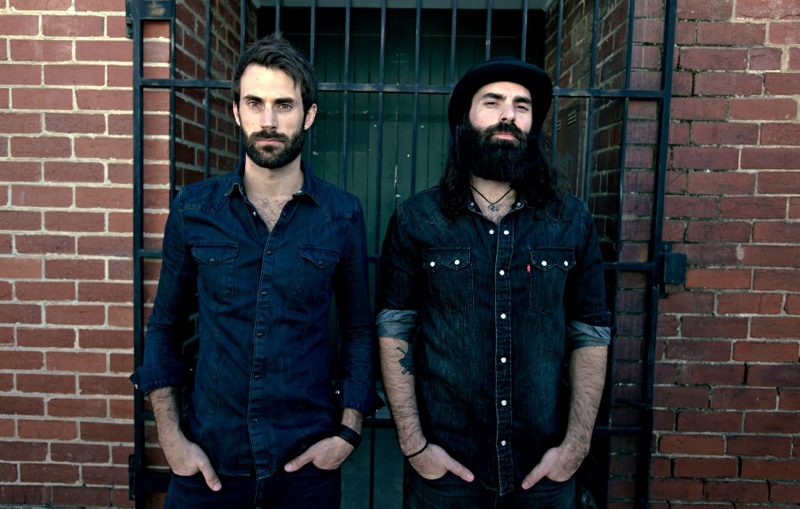 Gira de presentación Sound The Underground 2015
Jueves 17/9 – Liérganes – Los Picos
Viernes 18/9 – Bilbao – Kafe Antzokia
Sábado 19/9 – Santiago de Compostela – Sonar
Domingo 20/9 – Cangas – Salason
Lunes 21/9 – Burgos – Estudio27
Jueves 24/9 – Valencia – 16 toneladas
Viernes 25/9 – Orihuela – La Gramola
Sábado 26/9 – Estepona – Louie Louie

Martes 29/9 – Aldea de San Miguel (Valladolid) – Bar Cuco

Miércoles 30/9 – León – El gran café
Jueves 1/10 – Pamplona – La medialuna
Viernes 2/10 – Madrid – Caracol (Abriendo para Eldorado)
Sábado 3/10 – Zaragoza – La ley seca
Domingo 4/10 – Torredembarra – La Traviesa