Kurt Baker tiene nuevo disco en la calle que vio la luz a finales de Septiembre. El cantante, multi instrumentista, compositor estadounidense embiste doce trallazos de auténtico y divertido rock and roll en este noveno trabajo «Play It Cool» de su trayectoria en solitario.
Todas las canciones han sido escritas por Kurt Baker y Wyatt Funderburk exceptuando «Send To Me Marts», pegadizo tema que abre el disco, en el que ha participado Kip Brown en su elaboración y «Doin´It Right» que ha colaborado Brad Marino y Geoff Palmer. La formación con la que ha contado Kurt Baker para grabar este trabajo han sido Wyatt Funderburk a la guitarra, bajo, coros, Kris Rodgers a los teclados, coros, Geoff Palmer a la guitarra, Adam Cargin a la batería y el director de orquesta Kurt Baker que ejerce de cantante, guitarrista, bajo, teclados….¿algún instrumento más??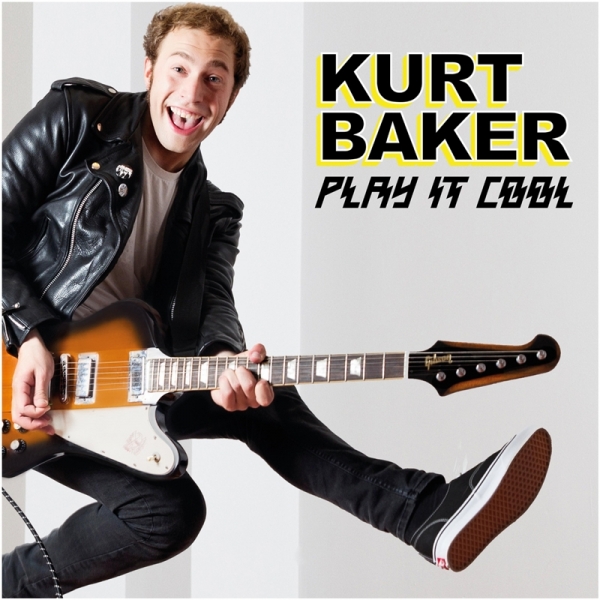 «Play It Cool» es un trabajo muy fresco y asequible, equidistante a lo que nos tiene acostumbrado Kurt Baker, envolviendo todos los parámetros del rock, señores pasamos de etiquetas esto es rock y punto. Todo el texto que pongamos es insignificante si no le das al «play» y escuchas este nuevo trabajo de Kurt Baker o te pasas por algún concierto de los que tiene programados por nuestro país el sr. Baker. Aquí van las fechas!!!
KURT BAKER «PLAY IT COOL» ESPAÑA 2015
Viernes 6 noviembre  en Madrid,  Grabación Los Conciertos de R3
Sábado 7 noviembre en Estepona, King Creole
Domingo 8 noviembre en Granada,  Sala Prince
Martes 6 diciembre en León, Purple Weekend
Sábado 19 diciembre en Madrid, Sala El Sol (junto a LOS PLATILLOS VOLANTES)
Escucha el nuevo trabajo de Kurt Baker «Play It Cool»