The Rolling Stones comenzaron el pasado 3 de febrero de 2016 en Santiago de Chile su gira por Latinoamerica denominada "América Latina Olé Tour". Sus Satánicas Majestades interpretaron «She's a Rainbow», no lo hacían desde su concierto en Atenas un 16 de septiembre de 1998.
Este primer concierto de la gira latinoamericana de los Rolling Stones en Santiago de Chile, supuso el primer concierto de la corista Sasha Allen que sustituye a Lisa Fischer que llevaba ininterrumpidamente participando con la banda en girs y discos desde 1989.
Vídeo de todo el concierto de Rolling Stones en Santiago de Chile.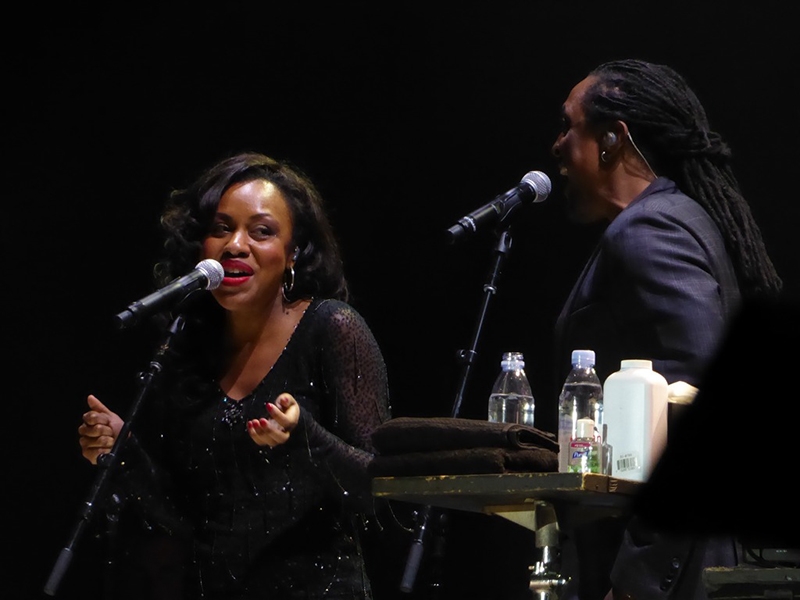 Próxima parada de The Rolling Stones en esta gira latinoamericana, Buenos Aires en Argentina con conciertos los días 7, 10 y 13 de febrero.
Setlist de los Rolling Stones en Santiago de Chile el 3 de febrero de 2016:
1.Start Me Up
2.It's Only Rock 'n' Roll (But I Like It)
3.Let's Spend the Night Together
4.Tumbling Dice
5.Out of Control
6.She's a Rainbow
7.Wild Horses
8.Paint It Black
9.Honky Tonk Women
10.You Got the Silver (Keith Richards)
11.Happy (Keith Richards)
12.Midnight Rambler
13.Miss You
14.Gimme Shelter
15.Jumpin' Jack Flash
16.Sympathy for the Devil
17.Brown Sugar
18.You Can't Always Get What You Want
19.(I Can't Get No) Satisfaction