La sala 16 Toneladas de Valencia acogió una nueva edición del DUCKTAIL'S CLUB, club que organiza eventos de rock and roll y rockabilly, y esta edición del 5 de marzo tuvo como cabeza de cartel a la mítica formación galesa Crazy Cavan And The Rhythm Rockers,pioneros indiscutibles del rockabilly europeo desde su formación en 1970 y que hacían un concierto en España 3 meses después de haber estado en Santiago de Compostela y uno de los pocos conciertos de su gira europea que llegaba a España.La sala hizo un lleno completo,no quedaron entradas a la venta.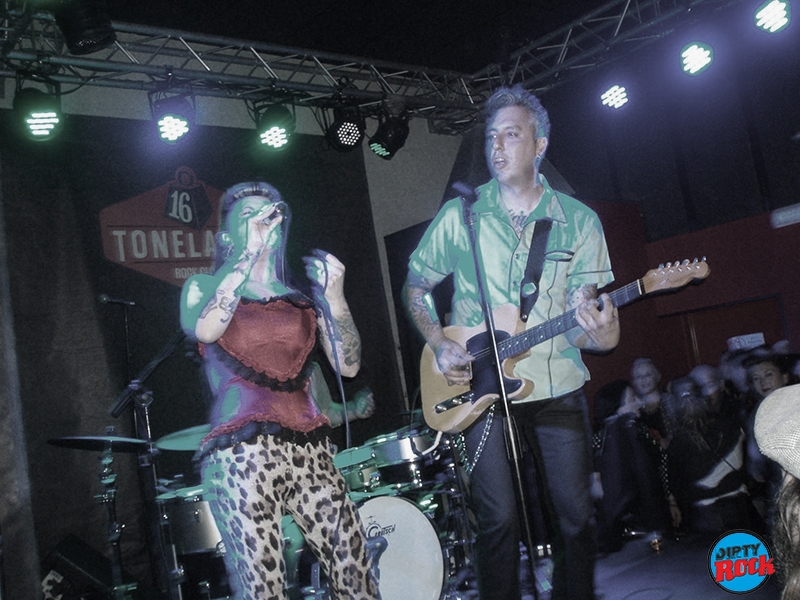 En primer lugar salían a escena Patri y los Greasers grandes teloneros de lujo La formación de Castellón de Patri, Iván,Aitor y compañia hicieron un buen repertorio de temas,propias y versiones de la talla de Did You Tell Me de Narvel Felts,No lo ves de los TNT o Amor Amargo de Bruno Lomas o el Shirley Lee de Bobby Lee Trammell con que cerraron.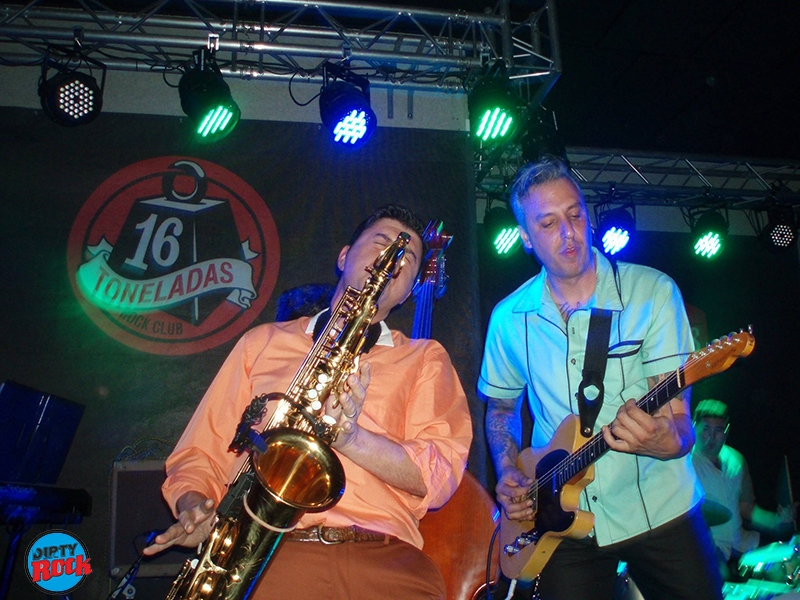 Gran voz la de Patri y show tremendo destacando Aitor al contrabajo. Tras un descanso,CRAZY CAVAN AND THE RHYTHM ROCKERS salieron a escena con el 90% de su formación original,es decir Cavan Grogan, Lyndon Needs, Terry Walley y Mike Coffey.La formación galesa de Newport hizo uno de los mejores conciertos que les he visto,con un espectáculo impresionante,recordando temas de toda la vida,de sus 45 años sobre los escenarios,y de su último disco The Real Deal.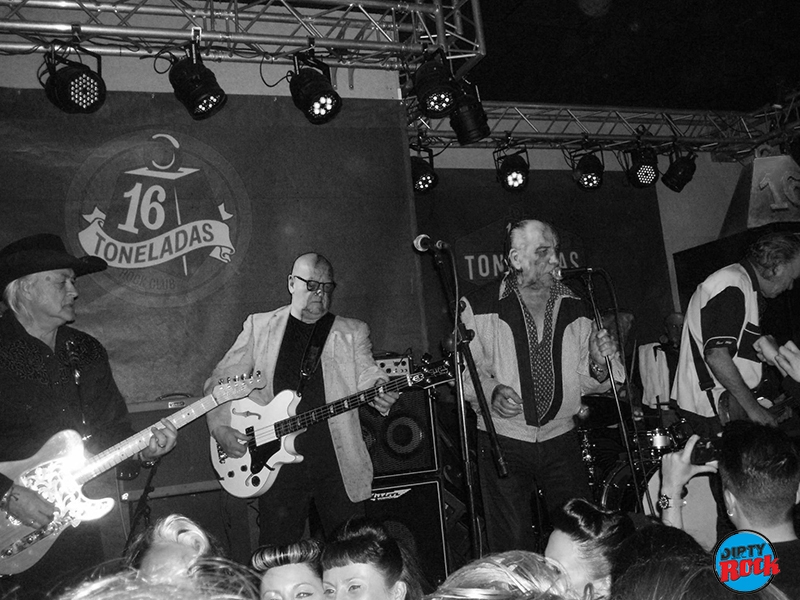 El ambiente empezó a caldearse al ritmo de She's the one to blame,para seguir con Are You Still Crazy?,Teddy Boy Rock And Roll,Teddy Boy Boogie,Crazy Little Teddy Girl,Smokey Joe's,Little Miss Misguided,Wo Ho Ho Ho,No Kissing At The Hop,Boogie Woogie Country Girl de Big Joe Turner,Drinkin' Wine Spo-De-O-Dee de Stick McGhee,Lonesome Baby Blues (David Ray).Rollin' through the night (Evan Johns),Boppin' And Shakin',Wildest Cat In Town,Whatcha Gonna Do When The Creeks Runs Dry de Ronnie Hawkins,Old Black Joe (grabada por Jerry Lee Lewis) y coreada por todos,Rockabilly Rules Ok,My Bonnie,Teddy boy flick knife rock´n´roll … etc.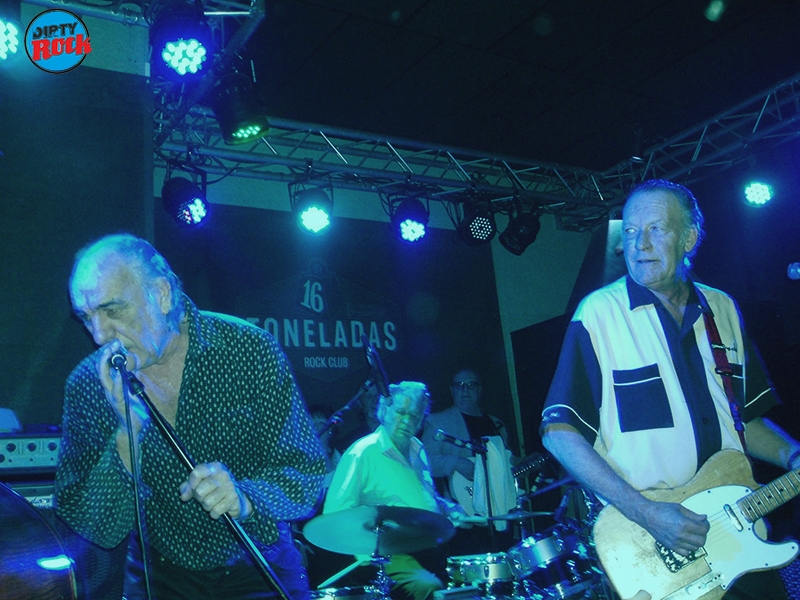 Noche de rockabilly a cargo de los teddy boys británicos que crearon escuela y fueron el origen de un subgénero dentro del rockabilly,el el llamado british rockabilly.La fiesta continuaba con dj's de la escena rocker valenciana,David Nebot,Rockin' Pima,Stompin' Joe,Alex Bop Street,Shelby Dj secundados por Pepe,dueño del 16 toneladas y por un conocido dj r y promotor de la escena nacional,Jordi Rockola (Barcelona) que además fue gran maestro de ceremonias del evento.
Fotos y texto Alex Ruiz.