Los Rolling Stones serán llevados al cine a través del guión del libro de Robert Greenfield "Exile on Main Street: A Season in Hell with the Rolling Stones", película dirigida por el británico Andy Goddard, con guión adaptado por Brandon y Philip Murphy y coproducida por Virgin Produced, City Entertainment, KippSter Entertainment y The Gotham Group.
Exile on Main St., fue el disco que The Rolling Stones fueron a grabar al exilio después de "Sticky Fingers" (1971), un disco (clásico, inmortal, definitorio) hecho a pesar de la policía francesa, los mafiosos marselleses y, sobre todo, de sus propios desenfrenos. "Exile on Main St." fue concebido a partir de tomas descartados de grabaciones de discos anteriores, quedándose muchísimos temas fuera. Cuando en 2010 fue reeditado "Exile on Main St" al completo, tal como fue concebido, con canciones como "Plundered My Soul", "Dancing In The Light" y "Following The River".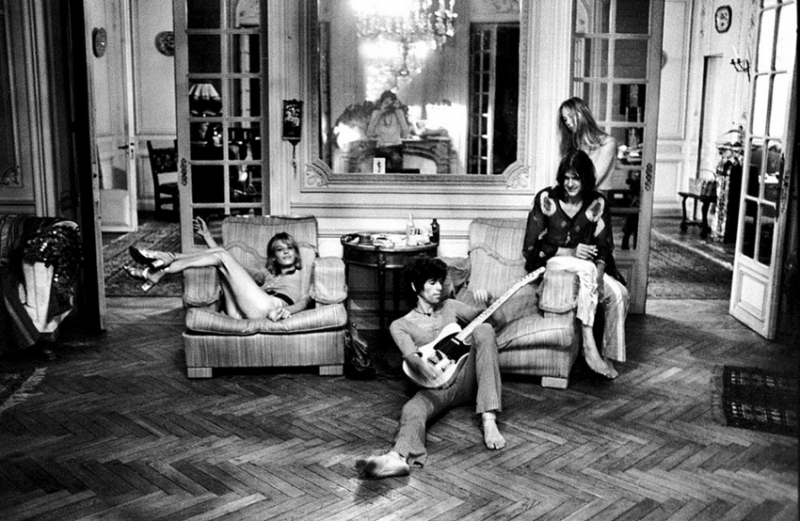 La película sobre esta oscura y fantástica etapa de los Rolling Stones llevada al cine, comenzará a rodarse a finales de año, disco Exile on Main St. que comenzó a grabarse a mediados de año de de 1971 en una mansión llamada Nellcôte, que Keith Richards alquiló en la costa azul de Francia después de que la banda decidiera marcharse de Inglaterra por graves problemas con hacienda.
Escucha "Exile on Main Street" de Rolling Stones
Probablemente el mejor disco de los Rolling Stones, álbum número 11 de los Rolling Stones Exile on Main St., publicado en 1972 de gran influencia de la música afroamericana, mezclado con otros como el rockabilly, boogie-woogie, jazz y góspel con letras siempre alusivas a de mujeres, sexo y drogas.