El Funtastic Drácula Carnival 2016 se presentaba en el 16 Toneladas de Valencia con tres buenas actuaciones de The Limboos, MFC Chicken y de Deke Dickerson con Sex Phonics el pasado 15 de octubre con la sesión de David Nebot, Varo y Diego RJ del Sotáno. Festival que tendrá lugar en Benidorm el próximo 29 y 30 de octubre en en el KU disco.
Para comenzar la noche Funtástica, The Limboos, desde Madrid, formación de Roi,Daniela y Sergio que además incorporaban nuevos miembros,contrabajo y saxofón. RnB,Exotica….muy buenos en escena con un repertorio formado por temas de su primer trabajo Space Mambo como Space Mambo, Hoodoo,Call Me A Tramp,Big Chief, Nervous, esa maravilla llamada Early In The Morning o What I'm Saying.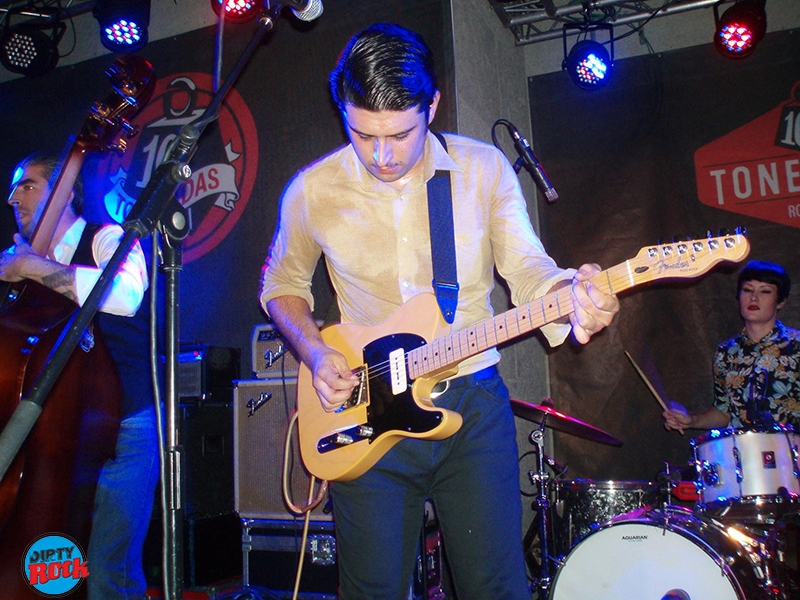 Tras el bolazo de The Limboos, llegó la impresionante actuación de los británicos MFC CHICKEN que volvieron a Valencia con un show más que acojonante. Spencer Evoy y sus chicos realizaron un conciertazo en toda regla, rnb y rock and roll, con la banda subiéndose a la barra del 16 Toneladas.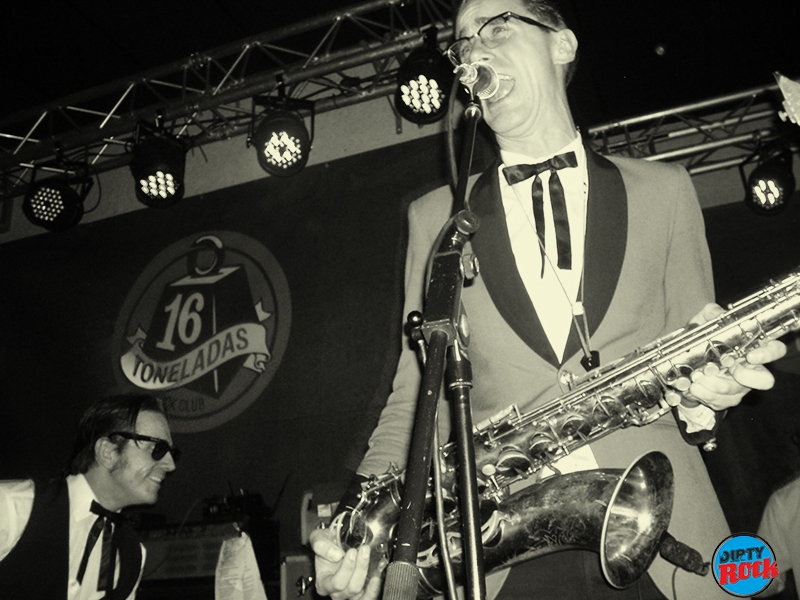 Chicken In A Hurry,New Shocks,Voodoo Chicken, Hooch Party, Streaptease Girl, Chicken Shack Booogie de Amos Milburn, Goin' Chicken Crazy, Beach Party, Where's Is the Meat?, Lake Bears, Tennessee Girl, fueron los temas que desgranaron los MFC CHICKEN además de presentar varias canciones de su nuevo trabajo Goin' Chicken Crazy. Los había visto en el SURF-O-RAMA cuatro veces, pero el sábado pasado consumaron un concierto apoteósico.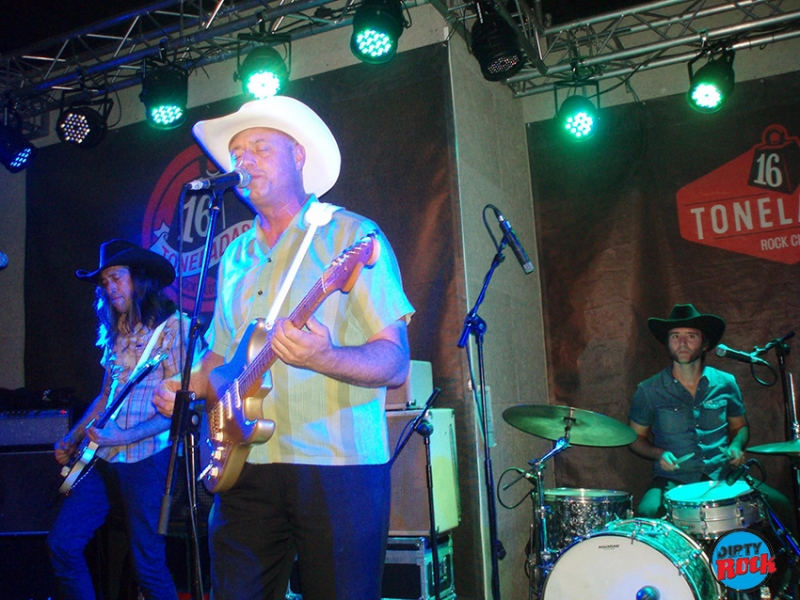 Y llegó para mi el esperado momento, Deke Dickerson que se subía al escenario del 16 TONELADAS con los Sex Phonics (Fernando,Marta y Loza de Sex Museum y Juan Diego de A-Phonics) interpretando temas de toda la vida, desde Untamed Youth, o temas como Go Go Ferrari de los Fugitives, Mexicali Rose grabado por Bob Wills, I might not come home at all, Right Now de Gene Vincent (magnifica), Beat Out My Love de Lee Dresser, Ain't got a thing de Sonny Burgess, Lovin' Up A Storm de Jerry Lee Lewis, She's so satisfying, Girl Happy de Elvis Presley, Girl And A Hot Rod de Richie Deran, I live for cars and girls de los Dictators, Dance Franny Dance o Dance Loza Dance del Floyd Dakill Combo, Boss Hoss de los Sonics o el Surfin' Bird de los Trashmen. Momentazos con el gran Deke Dickerson secundado por una banda de lujo como son Fernando,Marta,Juan Diego y Loza.
Texto y fotos por Alex Ruiz.