Slaughter & the Dogs, historia del punk británico. La mítica formación de Manchester, UK, dieron comienzo en Valencia el pasado 22 de marzo su gira nacional en el 16 Toneladas y con el recuerdo de aquellos temas que grabasen en los 70 y 80 y con discos como Do It Dog Style.
Slaughter & the Dogs, liderados por Barrett-McGrath y Mick Rossi, supervivientes de la formación original. Por la valenciana sala del 16 toneladas el pasado miércoles sonaron temas como "Crancked Up Really High", "Do it Dog Style", "Dame to Blame", "Quick Joey Small", "Where have all the Bootboys gone", "Get It On" de T-Rex. "I´m Mad" y presentando su nueva referencia "Vicious".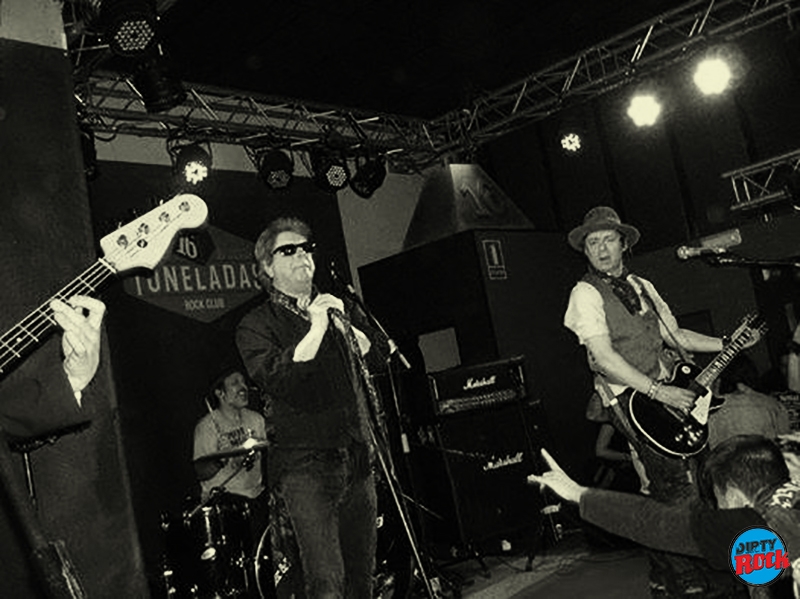 Buena puesta en escena, y Barrett y Rossi bien secundados por músicos jóvenes, la ingleses hicieron bailar a la gente bailar y a despendolarse, recordando aquellos temas que son históricos del punk surgido en el Reino Unido incluso antes que surgieran los Sex Pistols (no en vano la banda se formaba en 1975). La gira de continuó por ciudades como Madrid, (jueves 23), Zaragoza (viernes 24) y concluyó en Badalona (sábado 25).
Texto y fotos por Alex Ruiz.