La edad de oro en Valencia acogía la vuelta a los escenarios del grupo de rockabilly The Hawks. La formación valenciana se separó un tiempo por motivos personales, y volvieron a actuar con Santi Liste a la voz, Isi Rockin' al contrabajo (primer contrabajo de la banda), Abelard a la guitarra y Kike a la batería, a los que se unió Luis al saxo en algunos temas. La banda practica un rockabilly y un rock and roll clásico, contundente y vamos, con una banda extraordinaria en esta formación.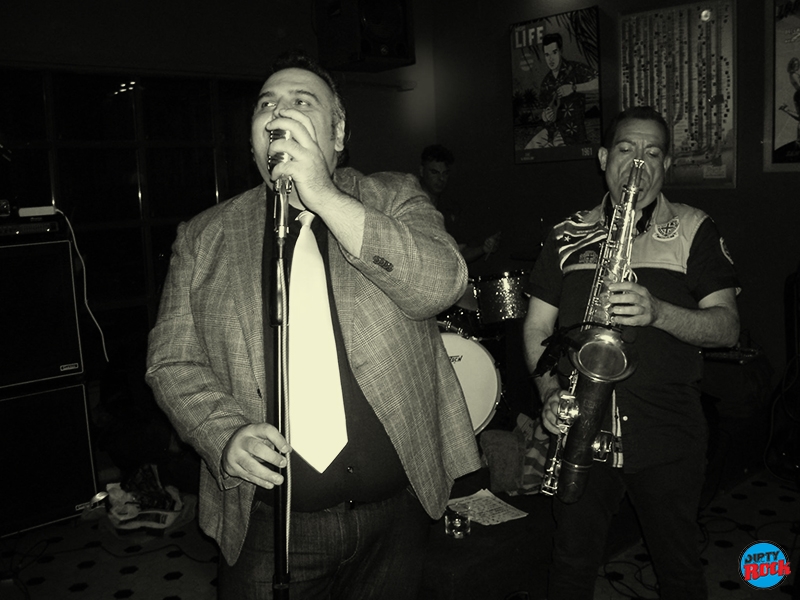 Para la ocasión The Hawks hicieron una selección de versiones de temas clásicos del rockabilly como Move It de Cliff Richard, Completely Sweet de Eddie Cochran, Tear it Up de Johnny Burnette, Yes I Do de Royce Porter, Rockin' Daddy de Sonny Fisher, Alabama Shake de Gene Summers, Lonely Heart de Carl Perkins, Gotta Be Back, Patch It Up de Elvis, I got a hole in my pocket de Little Jimmy Dickens, Red Light Spells Danger de Billy Ocean, Believe what you say de Ricky Nelson, One Hand Loose de Charlie Feathers,i'm glad my baby's gone away de Glen Glenn, Burning Love de Elvis, Hawks rock and roll, o Johnny B. Goode en homenaje a Chuck Berry.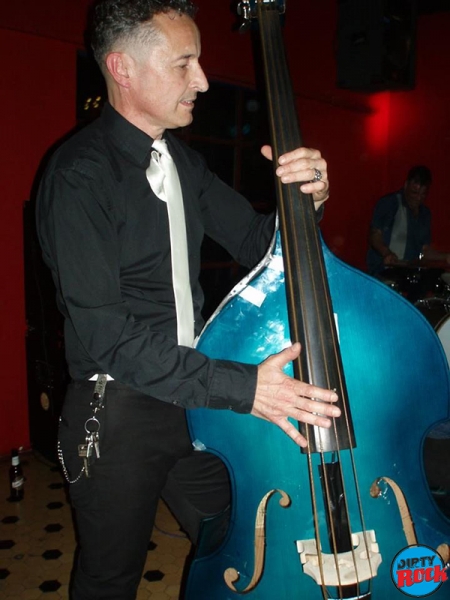 Una buena puesta en escena, un sonido clásico y unas buenas versiones para esta nit del foc valenciana en la edad de oro.
Texto y fotos por Alex Ruiz.