The Dictators NYC volvieron a Valencia este pasado viernes 28 de abril llenandonuevamente por quinta vez consecutiva, sin contar en sus otras ocasiones.
En Loco Club y con gran puntualidad se presentaron veloces Handsome Dick Manitoba a la voz y Ross The Boss a la guitarra, sus actuales miembros originales, junto a Dean Rispler al bajo, Daniel Rey a la guitarra y JP "Thunderbolt" Patterson a la batería volvieron a dejar claro su gran carisma en directo pese a sus problemas legales con el ex-componente Andy Sernoff, autor material de los temas del grupo, y que les llevarán próximamente a cambiar de nuevo su nombre por Manitoba como hiciesen hace unos años, problema que además sembró algo de mal rollo con algunos componentes, como con Dick Manitoba al negarse a tocar determinados temas y que además afectó algo a la duración del bolo.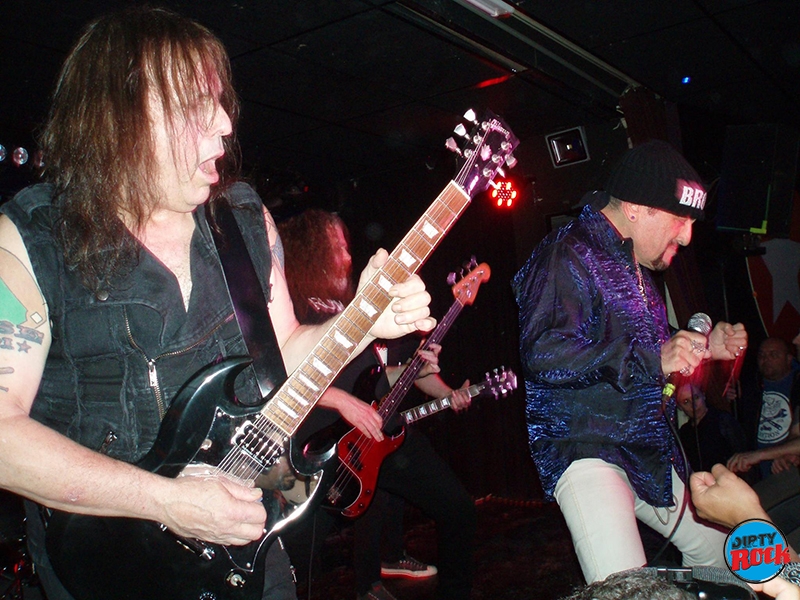 Pero quitando eso, el grupo seminal del punk neoyorkino no defraudó con esos temas que llevan haciendo desde su debut en 1975 con Go Girl Crazy!, canciones emblemáticas como Who Will Save Rock'n'Roll, Avenue A, Weekend, Baby Let's Twist, Stay With Me o Two Tube Man que repasaron en un corto, frenético e intenso concierto.
Texto y fotos por Alex Ruiz.