The Dictators NYC visitarán nuevamente nuestro país en una vertiginosa gira que les tendrá ocupados con más de una docena fechas sin descanso por España y Portugal. Handsome Dick Manitoba a la voz y Ross The Boss a la guitarra ,como miembros originales, junto a Dean Rispler al bajo, Daniel Rey a la guitarra y JP "Thunderbolt" Patterson a la batería conforman la actual formación que es considerada precursora del punk-rock en Estados Unidos.
Los inicios de The Dictators datan de 1973 y por sus filas han pasado músicos que luego formarían parte de grupos tan emblemáticos como Twisted Sister, Manowar o The Fleshtones. Su época de máxima creatividad fueron los primeros años entre el inicio de la banda y el año 1978, después hubo parones, salidas de músicos y desavenencias varias entre miembros del grupo hasta incluso llegarle a poner las siglas de NYC tras el nombre de la banda por causas legales.
The Dictators NYC del cruce de caminos de varias tradiciones, del rock'n'roll esencial al vandalismo de Detroit pasando por la British Invasion, el surf, Phil Spector y el hard rock. Guitarras en pie de guerra y ardorosos estribillos cantados por varias voces, acuñados en una época en la que se incubaba el punk neoyorkino. En esta última etapa la locomotora Dictators no dejarán títere con cabeza, vamos chicos esto es puro rock and roll.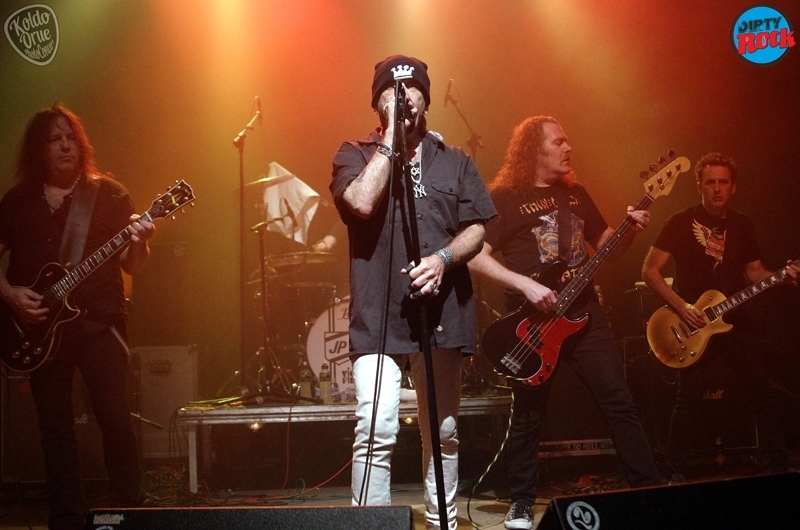 Fechas de la gira española de The Dictators 2017:
12 abril en Tarragona, Sala Zero
13 abril en San Sebastián, Dabadaba
14 abril en Ponferrada, Sala La Vaca
17 abril en Valladolid, Porta Caeli
18 abril en La Coruña, Mardi Gras
19 abril en Santander, Niemeyer
20 abril en Madrid, Sala El Sol
21 abril en Bilbao, Kafe Antzokia
22 abril en Vitoria, Helldorado
23 abril en Barcelona, Sala Apolo
27 abril en Zaragoza, Casa del Loco
28 abril en Valencia, Loco Club
29 abril en Alicante, Sala Stereo