La música
The Yuyus son una banda tinerfeña que, a priori, hacen Rhythm & Blues. Tras un primer momento, cuando los ves en el escenario o escuchas sus temas, te das cuenta que también tienen su momento de ácido rock progresivo. Otro marcado por apuntes jazzísticos, unos en los que suenan algo a psicodelia -«unos aromas»- algo de pop. Y luego podemos encontrarlos felices en los cuadros más alegres del Rock de raíces.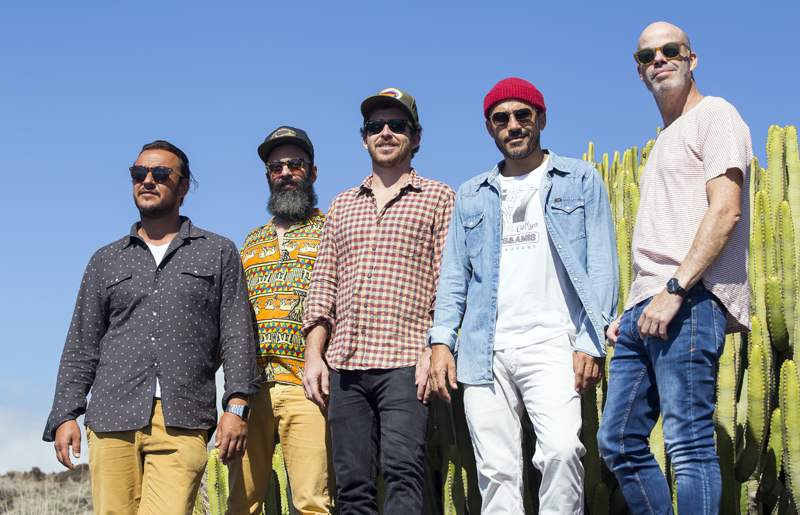 ¡Pero bueno! ¿Son muchas cosas en una sola banda? Pero es que están ahí. The Yuyus son gente entrañable que se lo empieza a tomar en serio. Niki Weber (guitarra), Gustavo Dorta (Voz, guitarra, armónica y propulsor impetuoso), Ale Pino (bajo, coros), Roberto Bacallado (batería, coros), Boby Barbuzano (percusión) y Pablo Díaz (piano, coros), todos con historia en otras formaciones y en otras muchas actividades musicales, te atrapan en el escenario y calientan tu alma.
Esta banda se encuentra de evolución constate y contrastable, creando un vínculo entre Éste y el Nuevo Mundo, dando rienda suelta a una curiosidad insaciable y siendo el marco donde se desarrolla -queda patente en el escenario- una buena amistad.
El Concierto
Este próximo viernes, The Yuyus darán su visión de la música del o en el Café Teatro Rayuela, en otra nueva demostración de elegante eclecticismo en la programación de una sala.
Se tratará de un test para su próximo EP, será «en terreno amigo». Han decidido probar la reacción de sus seguidores ante lo que va a ser (o no, de eso se trata) lo que componga su próximo trabajo «Big Sur«. Será un concierto de rock, sin versiones y en su concepto clásico; una proyección de sencillez contundente buscando siempre el brillo, «tocando menos».
Será el 9 de junio de 2017. A las 22:30h. Y la entrada costará 8€ (1). Después, y para seguir con la diversión, seguro disfrutaremos con las sesiones de Anthony Play y Manipuladores de Discos. Una velada completa de calor americano de los 60 y 70. Garantizado.
Volveremos a The Yuyus, seguro. No te lo pierdas.
(1) Anticipada 6 € en Centro de Arte Rayuela. En taquilla 8€, con una copia del EP.