Mañana viernes 11 de mayo de 2018, los catalanes Za! ponen a la venta Pachinko Plex, su último trabajo. Será el sexto desde sus comienzos en 2004.
El Disco
En esta ocasión, el Do It Yourself como estandarte, verdadera actitud independiente, se consolida en esta banda. Grabado en su propio estudio y editado por su propio sello. Aunque en esta ocasión, serán apoyados por otros siete sellos independientes más. A Tant Rêver du Roi (Francia), Valve (Australia), Moorworks (Japón), Fun in The Church (Alemania), Lovers & Lollypops (Portugal), Keroxen (Islas Canarias) y The Audacious Art Experiment (UK).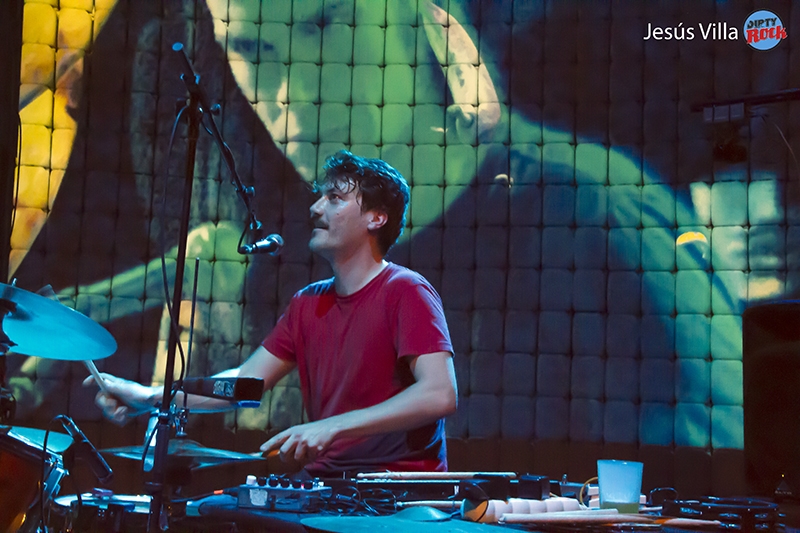 Estos son los temas del disco que sale mañana a la venta:
1,2. Ochate
3. Test d'Estre?s
4. Pachinko: Las Monedas
5. Pachinko: Riff Madre
6. Avances 1 2 3
7,8. Maningue Nais
9. Solo Chezz
10. Pachinko: Tramuntana
Relevante resulta que abandonen las formaciones clásicas y se adentren con sintetizadores, percusiones y trompetas. Las máqunas pachinko, la cultura japonesa y esa idiosincrasia DIY presente en todo el trabajo.
La Banda
n directo, son una formación robusta, dinámica y completamente imprevisible. Habilidad, intensidad y y concepto se mezclan en una nube demencial casi lisérgica. Siempre apoyados en un discurso visual considerable, Za! son un reto permanente.

Si los quieres ver en directo, éstos son su próximos conciertos confirmados:

11 Mayo : Sound Isidro (Madrid)
18 y 19 de Mayo: Moers Festival (Alemania)
29 y 31 Mayo: Primavera Sound (Barcelona)
9 de Junio: Bilbao (TBA)
29 de Junio: Vida Festival (Barcelona)
4 de agosto: Micro Festival (Bélgica)

Pachinko Plex estará disponible próximamente en Bandcamp y la web de KEROXEN.