Ronnie Spector visitará por primera vez España este mes de junio junto a nueva formación de las Ronettes para presentar los temas de la histórica formación. La cantante estadounidense Ronnie Spector publicó hace dos años en solitario "English Heart", su primer disco desde 2006. Disco trinuto a la música británica, la "british invasion", que sacudió los Estados Unidos cuando las Ronettes iniciaban su carrera. Spector versionó canciones de los Beatles, Kinks, Animals y Rolling Stones, entre otros.
Ronnie Spector, que nació y creció en el Spanish Harlem de Nueva York, formó The Ronettes siendo una adolescente y lanzó su primer disco en 1961 en el sello Colpix. A principios de 1963, Ronnie Spector, ya como líder y principal vocalista del grupo, grabó junto al productor Phil Spector una larga lista de éxitos que se han convertido en clásicos de la era pop: poderosos y conmovedores himnos adolescentes como 'Walking in the Rain', 'Baby I Love You', 'I Can Hear Music' y el número uno internacional 'Be My Baby'.
En 2017, Ronnie Spector & the Ronettes publicaron un tema nuevo, 'Love Power', el primero en décadas.
Keith Richards, vecino y amigo íntimo de Spector, llegaron incluso a cantar canciones en un disco suyo, Billy Joel compuso Goodbye to Hollywood para ella o la E Street Band, de Bruce Springsteen, que aportó su energía al tema de Joel en 1976. Trabajó junto a George Harrison.
Es la única artista a la que Bruce cedió toda su E Street Band para una grabación. Hasta ejerció de corista en el grupo de Southside Johnny, los Asbury Jukes, o Joey Ramone, con quien haría en 1999 'By Bye Baby'.
Su anterior trabajo, el grandioso The Last of the Rock Stars, publicado en 2009, supuso paseo por las raíces del rock'n'roll sin abandonar el sonido que caracterizó a una de las bandas más emblemáticas del pop femenino de los años sesenta, The Ronettes.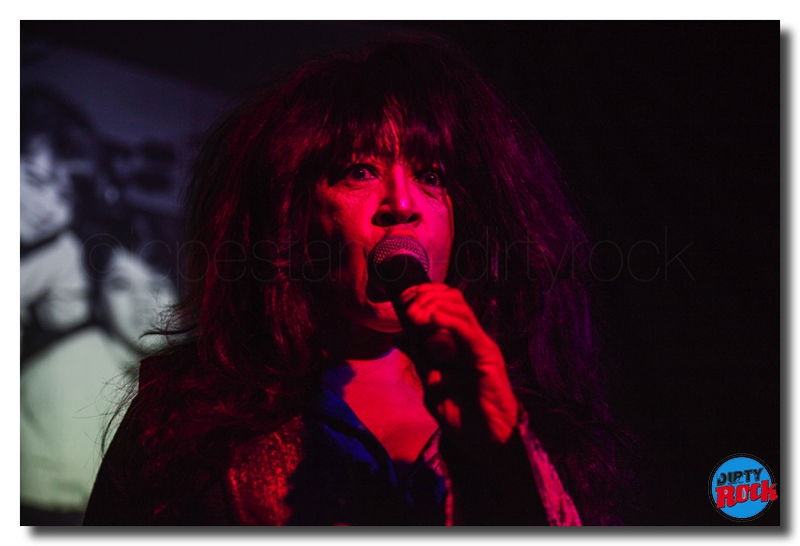 Las colaboraciones y aportaciones fueron de verdadero lujo: 'All I Want' y 'Work Out Fine' con Keith Richards a la guitarra en la primera y a las voces también en la segunda, la genial 'Ode to L.A.' de The Raveonettes, las voces de Patti Smith en 'There Is an End' o las de Joey Ramone en 'You Can't Put Your Arms Around a Memory'. Espectacular la versión del casi himno de los Ramones 'Here Today, Gone Tomorrow'.
Escucha The Last of the Rock Stars (1999) de Ronnie Spector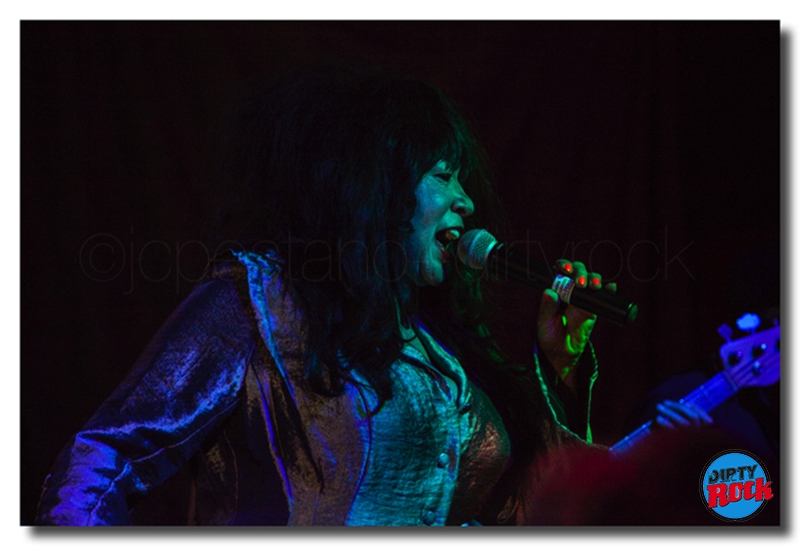 Fechas de la gira española de Ronnie Spector and the Ronettes 2018:
16 junio en Santander, Escenario Santander
18 junio en Barcelona, Sala Apolo
21 junio en Santiago de Compostela, Sala Capitol
23 junio en Madrid, Matadero (Blackisback Weekend)
Escucha "English Heart" (2016) de Ronnie Spector
Fotos por Juan Carlos Pestano.