Los amantes de los 12 compases estuvieron de suerte gracias a los Conciertos Salvajes…..desde Reino Unido, dos horas de un curso acelerado de la mano de Giles Robson, uno de los mejores intérpretes a nivel mundial en Armónica de Blues. Su álbum debut, «For those Who Need The Blues«(2016), grabado completamente en directo en una sola sesión, captura el sonido de blues sucio, auténtico y brutal, ese mismo sonido que pudimos disfrutar el pasado día 27 de Enero de 2019 dentro de esa maravillosa iniciativa que responde al nombre de los Concierto Salvajes.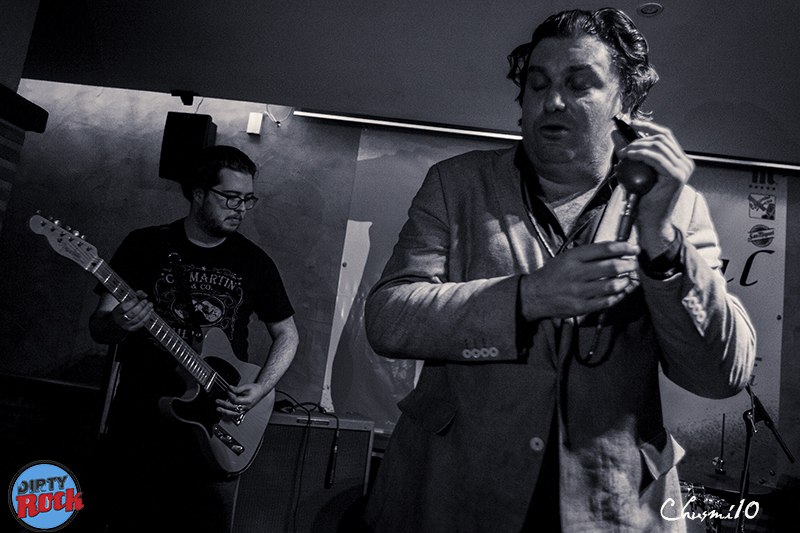 Ahora nos presenta 'Up Close With The Blues'(2018), un trabajo más acústico comparado con el derroche de electricidad que nos esperaba, acompañado por tres músicos que, por lo que he visto, no suelen ser su banda habitual, un bajista escocés auténtico y visualmente espectacular que responde al nombre de Fergie Fulton; a la batería un tipo barbudo y con apariencia de Indie, que respondía al nombre de James y a la Telecaster, un personaje zurdo, con apariencia de jovenzuelo, del que no pude retener el nombre. Una gira por la Península donde Giles Robson ofrecerá, un total de 13 conciertos en diferentes formatos, que se sumarán a los realizados en su anterior visita haya por el año 2012.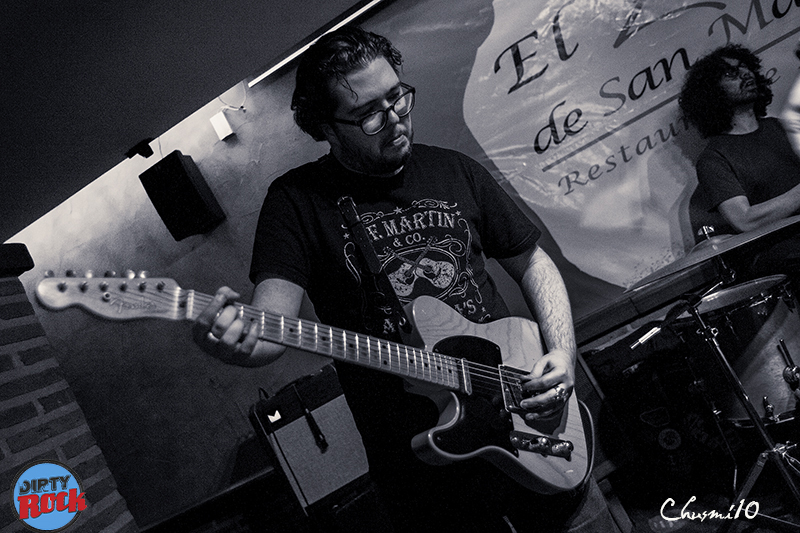 Giles Robson junto a su banda convirtió el Zagal de San Martín en un oscuro club donde entre sus viejas paredes sonaban enormes notas de blues, esas notas que salían de esas armónicas, y que conectaron de inmediato con todo los allí reunidos.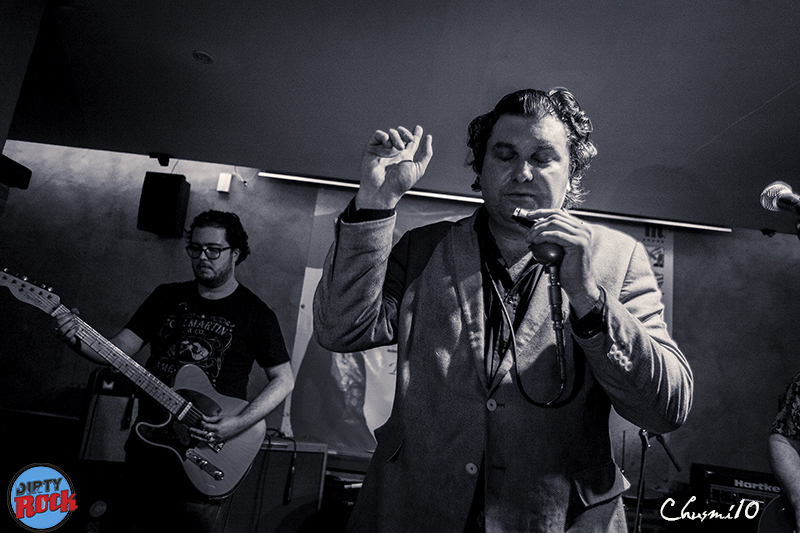 Por momentos el escenario era de su propiedad, pero, siempre con discreción, daba un paso atrás, con su copa de vino, y desde un lateral dejaba que cada uno de sus músicos tuviese su momento estelar….esos momentos que registró, oportunamente, con un buen puñado de fotos realizadas con su móvil.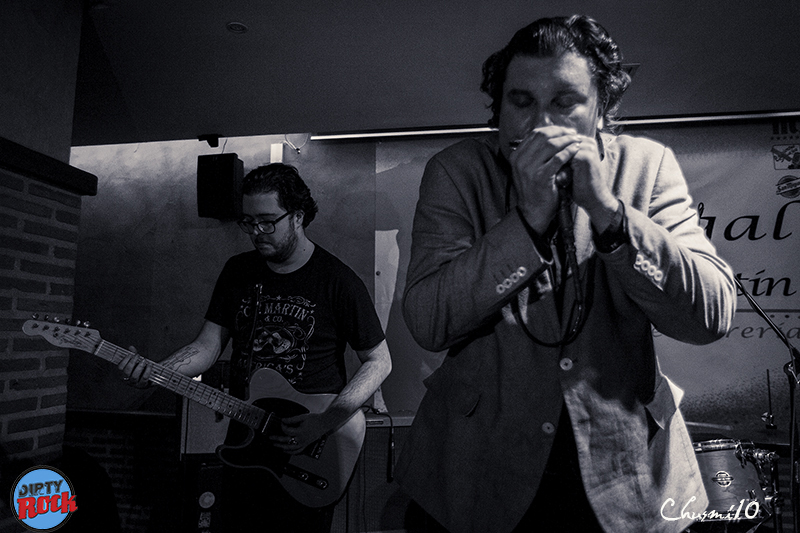 Acabando el concierto pidió silencio y se zambulló entre el público recorriendo la sala soplando sin micrófono. Como broche final, Bondi Blues, otro de los puntales de la música en directo en esta ciudad, aceptó el reto de la invitación y demostró en tres temas que, a pesar de que el músico británico está considerado como uno de los mejores intérpretes a nivel mundial en Armónica de Blues, él no se queda atrás.
Texto y fotos por Jesús Díez.