The Soul Jacket nos presentaron el pasado 8 de marzo, viernes, en la sala Cool Stage su nuevo disco "Plastic Jail" producido por Pablo Iglesias & The Soul Jacket y grabado entre mayo y julio de 2018 a la vieja usanza. Esta banda gallega lleva desde Julio del 2004 haciendo kilómetros y regalándonos lo mejor del Rhythm & Blues, Rock & Roll y Southern Soul con una energía y madurez apabullante.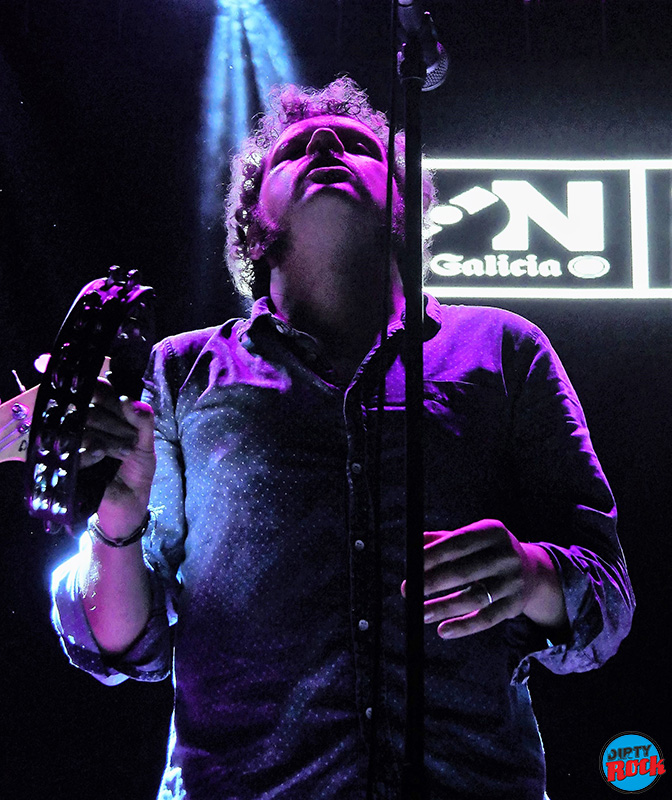 Desde el primer tema "Rainbow Pills" su frontman Toño López atrapa tu mirada, sus gestos te recuerdan maneras de otros músicos veteranos, tiene una voz como el recorrido de esos ríos profundos de Norteámerica y se acompaña a la percusión con panderetas y maracas. Es un rock festivo que te zarandea.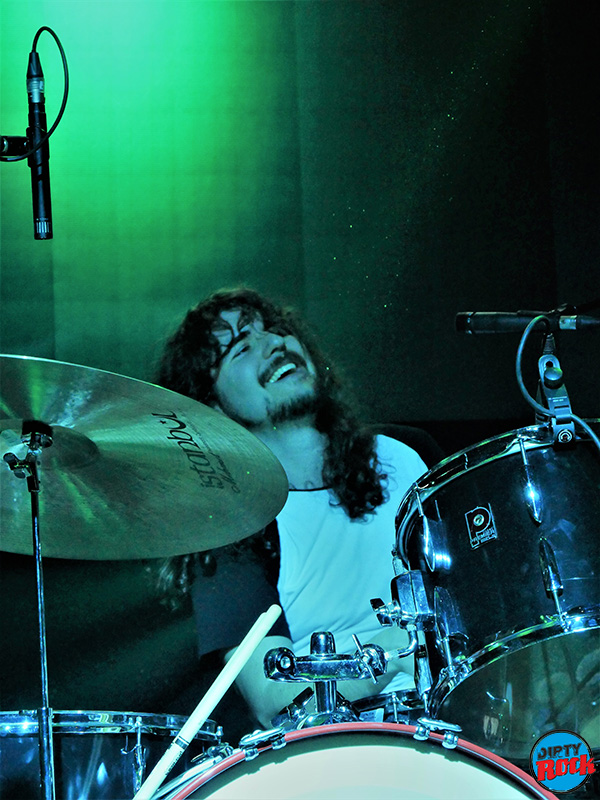 Esta flanqueado por dos guitarristas con personalidades muy diferentes pero muy bien integrados, Jorge Mizer y Guillermo Gagliardi, los temas lucen un lustre que ellos realzan con sus rifs. Jann Zerega al bajo Fender, Xabier Vieitez a las teclas y Mauro Comesaña en la batería redondean el sonido de la base rítmica.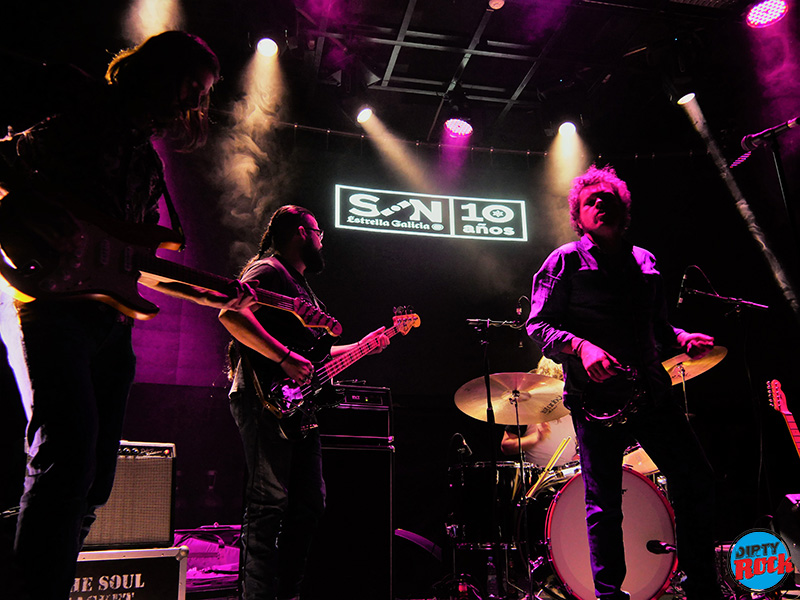 El repertorio del concierto mantiene el orden del Lp intercalando alguna canción de publicaciones anteriores, como "Rock & Soul thing", "My girl don't love me", "Green Cookies", "Stampeding Cattle", " God Bless that woman" un homenaje en los bises al día de la mujer, respeto, libertad, coraje, deseos de alguien que defiende la unión entre géneros y la diversidad. "People", "We're the people, Don't tell us what to be, Shake my hand there my friend, And march along the street ".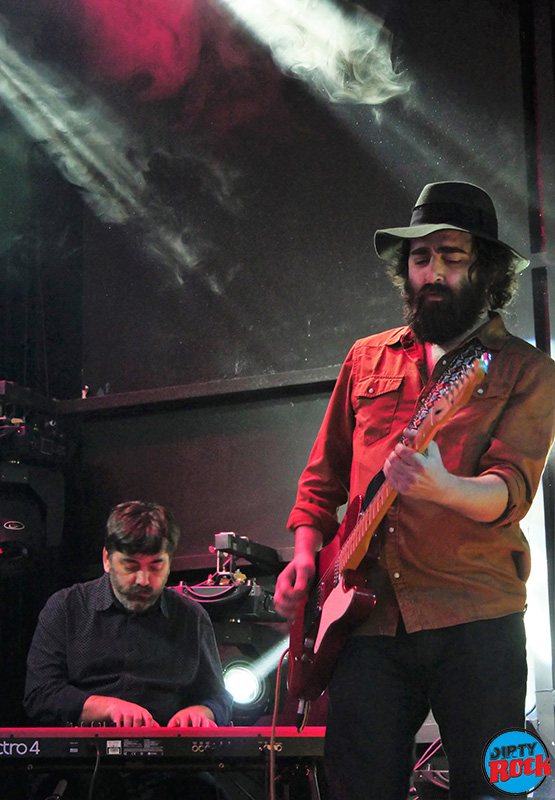 Frente a la vida frenética de nuestros días encerrados en cárceles de plástico, ellos nos transmiten con su buen hacer un recorrido por ecos de músicas de antaño, de cantantes que han impregnado nuestro sentir, por meandros y paisajes que se entremezclan entre la américa profunda y los bellos atardeceres de su tierra gallega.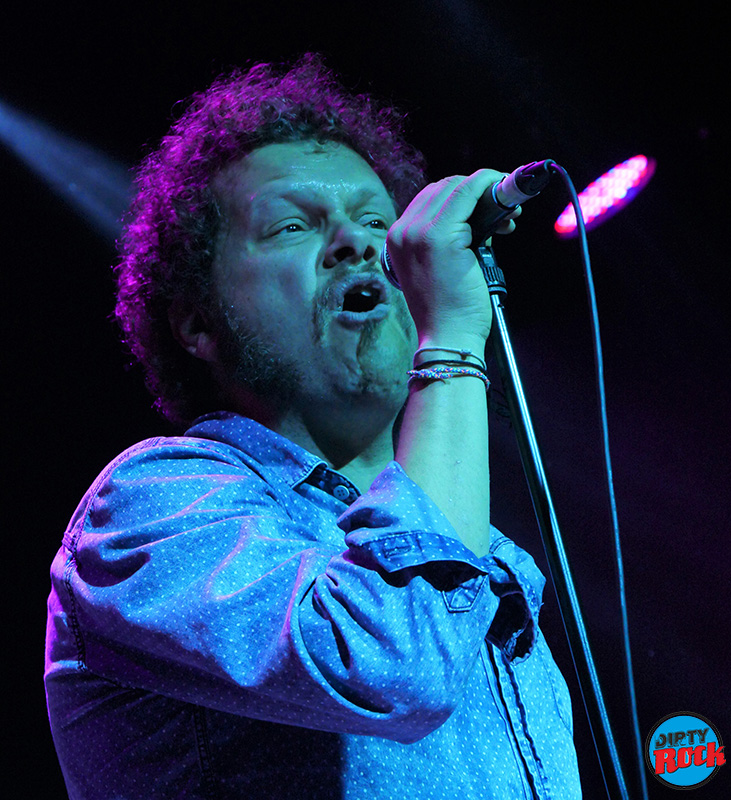 Un lujazo ha sido este concierto. Ya por derecho propio se han convertido en una de mis bandas a seguir.
Fotos y vídeo por Ana Hortelano.