La Perra Blanco es la nueva sensación del rockabilly nacional, proviene desde la Línea de la Concepción, Cádiz, es la jovencísima Alba Blanco y estuvo en 16 Toneladas de Valencia el 4 de junio en dos pases y junto a ella Guillermo, La Bestia, al contrabajo y Jesús López a la batería.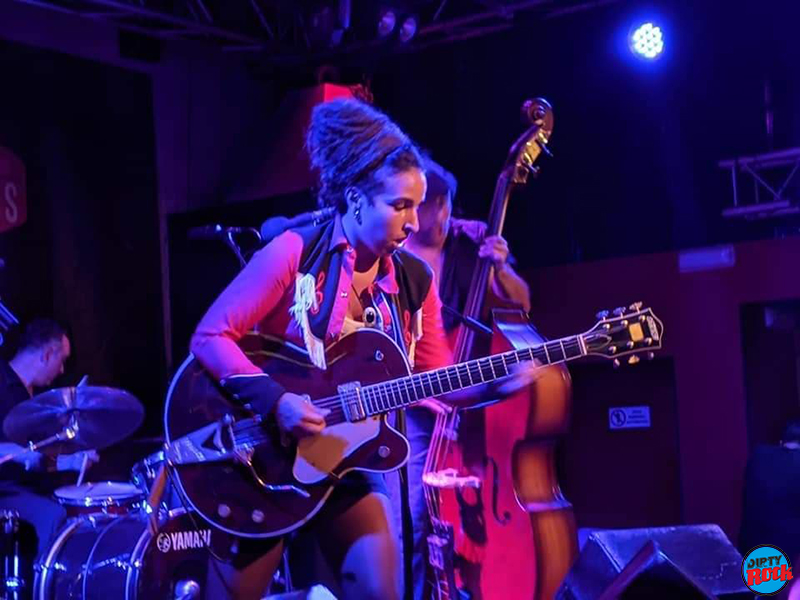 Con un repertorio de propias de su álbum «Bop And Shake» para Folc Records y versiones, formado por temas como Doggie Rag , Big River de Johnny Cash, it's fun but it's wrong de su lp Bop And Shake, Got a lot of rhythm in my soul de Patsy Cline, Boppin' The Blues de Carl Perkins, Rockin» Gipsy de Joe Maphis, Go Go Go! Down The Line de Roy Orbison, Find me that river, Baby's Coming Home de Chet Atkins con Peter Gun que además cantaria Walking The Floor Over You de Ernest Tubb, You can touch my back, My Bucket' s Got A Hole In It de Hank Williams, My Teeths Are Falling, Cannonball Rag de Merle Travis, Drinkin' Wine Spo Dee O Dee de Stick McGhee, Misery, Loving You, Bop And Shake y My Babe de Little Walter.
Rock and roll bestial con La Perra Blanco.Trío en esa tarde de viernes, rockabilly extraordinario.
Texto por Alex Ruiz y fotos por Angels Batayer y A. Ruiz.