Se celebró el Big Watusi Dance Party en 16 Toneladas, este pasado viernes 16 de septiembre en Valencia con las actuaciones de Scott H. Biram, Jim Jones All Stars y The Neatbeats. Tomaría el escenario desde el inicio el norteamericano Scott H. Biram que derrochó a raudales Blues, Hillbilly y Country con actitud Punk. Del blues tradicional, como su versión del I Can't Be Satisfied o Hoochie Coochie Man de Muddy Waters, o sonando a Mississippi Fred McDowell , Robert Johnson , o a Wayne Raney con harmónica con country boogie en Freight Train Boogie ,hasta pasar a Bob Dylan o a Tom Waits o Hasil Adkins mismo más punk.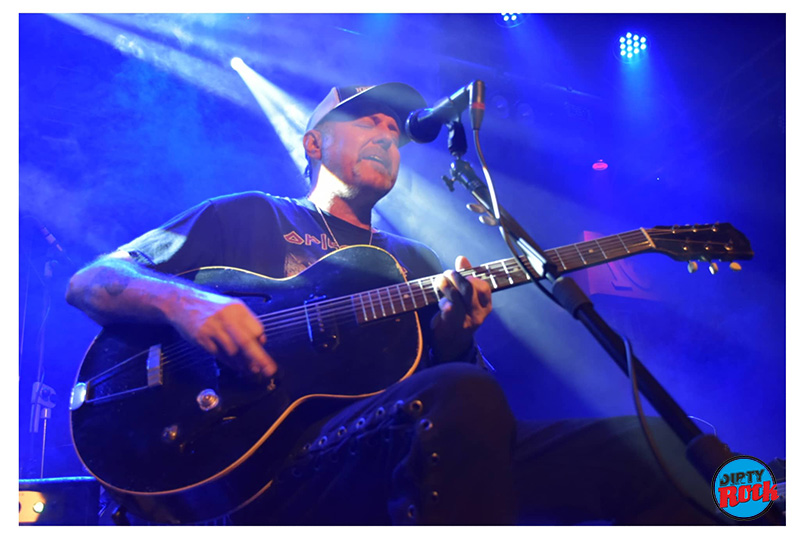 El Dirty Old One Man Band, para empezar puso aquello patas arriba. El norteamericano construye en cada tema una personalidad escénica rocosa.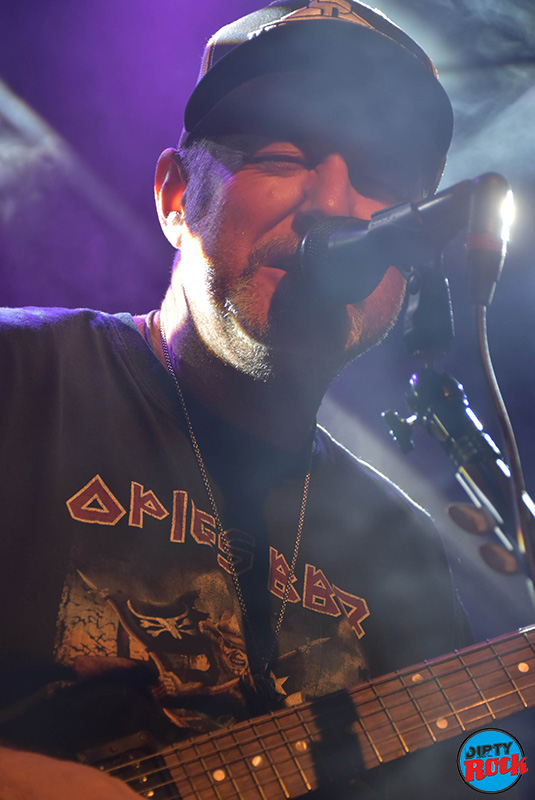 Tras Scott llegaban, Jim Jones All Stars. El secreto finalmente se reveló y Jim Jones está de regreso, más grande, mejor e incluso más ruidoso que nunca con su nueva banda, los All Stars. Mientras. Incluso diría más que el poderoso gigante The Righteous Mind que se descarriló horriblemente por el temido virus.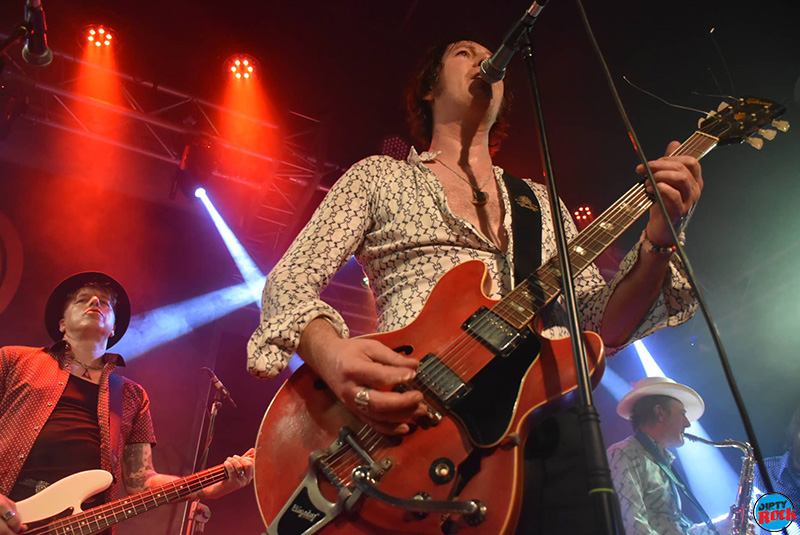 Jim Jones nunca ha sido un artista que deje crecer la hierba bajo sus pies durante mucho tiempo, incluso después de una pausa prolongada como esta. Y así lo demostró en Valencia en, ya que Jim reúne a un grupo nuevo y ampliado de músicos estelares, algunos familiares pero otros no tanto, los califica como All Stars y luego los desata ante un público muy expectante en un montón de conciertos por todo el Reino Unido y sus tres noches por España. Esta noche, la ciudad de Valencia se preparó para ese ruido profano en una noche de caos de rock and roll rebelde.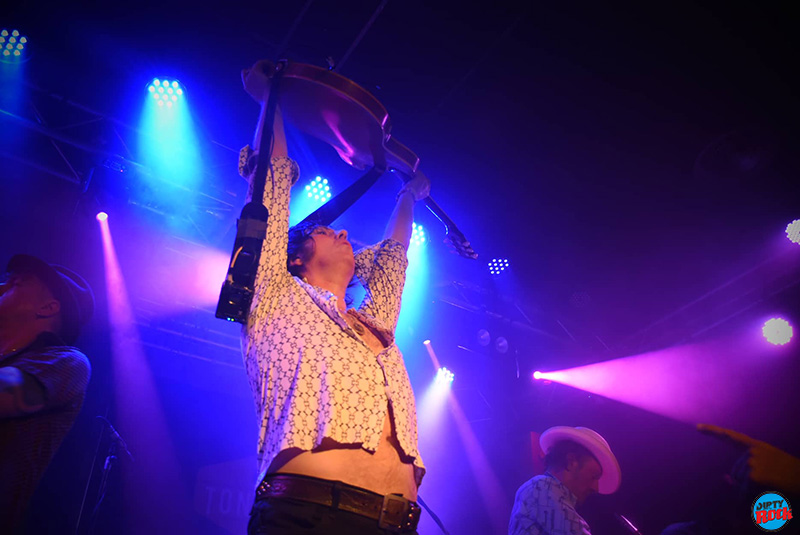 Siete músicos encima de un escenario al ritmo de temas como Baby Likes To Boogaloo, Human Fly de los Cramps, I Want You Anyway I Can muy Otis Redding and Pinettopers, o Little Richard o I Can't Believe You Wanna Leave de Little Richard clavada hasta el Run Run Run de Velvet Underground o It's Your Voodoo Working de Charles Sheffield y el salvaje Rock And Roll Psychosis o Feel So Bad de Chuck Willis y el bis con Slippin' And Slidin' de Little Richard, salvaje rhythm and blues con toques de rock y garage.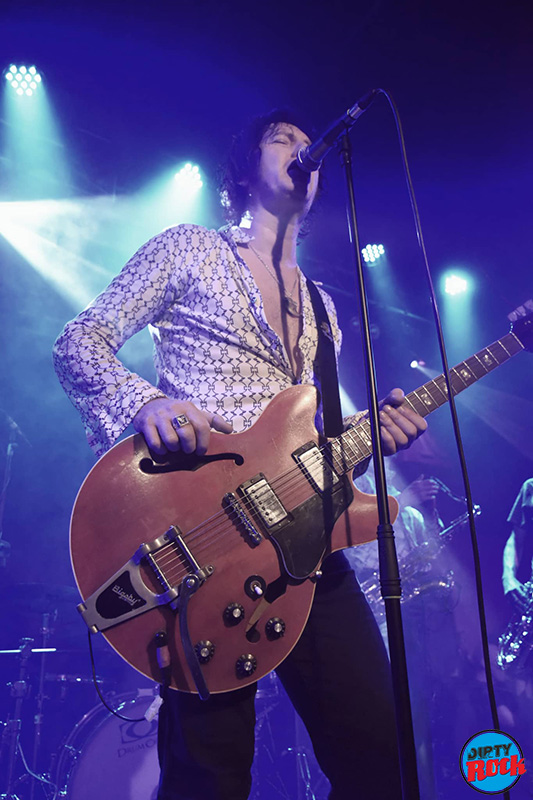 Los planes actuales para Jim Jones All Stars incluyen escribir un montón de material nuevo. Viajaron a Memphis el pasado mayo para grabar un álbum. Entonces, mientras The Righteous Mind está en espera, All Stars ahora es el centro de atención y con Jim Jones a la cabeza, literalmente, todo es posible. Tremendos.
Y tras el especular concierto, actuaron los japoneses The Neatbeats, sonando a los Beatles en Hamburgo. ¿Quién diría que los espíritus formadores del rock 'n' roll como Chuck Berry, Buddy Holly y Elvis Presley todavía frecuentan los clubes del centro y los callejones del Tokio contemporáneo con tanta… vida? The Neatbeats, rezuman eso, veneran a los pioneros,.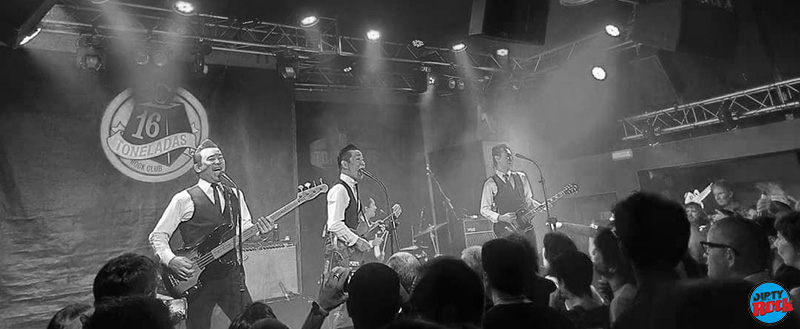 Los japos versionaron a Bo Diddley con You Can't Judge A Book , I Wanna Be Your Driver de Chuck Berry o Jealous Girl de Johnny Kidd en japonés o el twist en Do The Global Twist.,o el Black Is Black de los Bravos, That's Rock And Roll de The Coasters, Little BItty Pretty One de Bobby Day y el bis My Bonnie o Chantilly Lace o Blue Suede Shoes o Good Golly Miss Molly. en un medley final. ..sin parar , sin perder fuelle , simpáticos…y excelentes músicos en directo.
Texto Alex Ruiz Fotos Carolina Trujillo y Alex Ruiz.