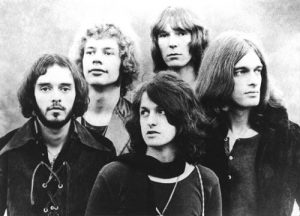 «Yes», unas de las bandas pioneras del Rock progresivo y experimental, están discutiendo sobre su posible regreso a los escenarios. Jon Anderson ha estado barajando la posibilidad de reunir a Trevor Rabin y Rick Wackeman para una gira.
El año pasado los británicos pasaron un largo periodo de tiempo grabando juntos. Anderson y Wackeman incluso llegaron a grabar «The Living Tree».
El 4 de noviembre de 2011 actuaron en La Riviera en Madrid y el 5 en el Saint Jordi Club de Barcelona, en la gira del vigésimo álbum Fly From Here (2011), pero tanto en el disco como en la gira, la voz estuvo a cargo de Benoît David, cantante canadiense de Mystery y de la banda tributo Close To The Edge, que sustituye a Jon Anderson desde que en 2008 le aquejara una enfermedad respiratoria. Ahora la noticia da a entender que Anderson se recupera favorablemente.
Jon Anderson about reunite Trevor Rabin and Rick Wakeman for a new tour has been put on hold. Wakeman and Anderson have worked together in the time since Anderson departed from Yes, they recorded a well-received album together called «The Living Tree».
Roundabout, publicada en el álbum Fragile de 1971, es una de las canciones más conocidas de Yes,
Close To The Edge, que da título al álbum de Yes de 1972 y está considerada una de las obras maestras del rock progresivo,
The Warriors fue el grupo donde militó Jon Anderson antes de Yes. The Warriors lo formaban David Foster (Badger) bajo, Jon Anderson (Yes) voz, Tony Anderson (Las Bravos) voz solista y armónica, Ian Wallace (King Crimson) batería, Rod Hill guitarra y Mike Brereton guitarra.