ZZ Top presentan su primer single en nueve años, "I got to get paid" a modo de anuncio para la marca de bourbon y whiskey norteamericana Jeremiah Weed, marca muy conocida en Estados Unidos porque suelen aparecer en sus anuncios artistas bastante conocidos presentando sus productos y también porque es una marca muy habitual en series y películas norteamericanas.
La nueva canción se asemeja mucho al clásico "Just Got Paid" título de su álbum Rio Grande Mud (1972), en cuanto a título y sonidos similares.
Hank Moody protagonista de la serie de televisión Californication, gran amante de borracheras infernales siempre le acompaña su fiel botella de Jeremiah Weed, y habitual también en la serie Dexter en la que la mayoría de sus protagonistas engullen el destilado de maíz y cereales a modo de código Harry, dos de las mejores series de televisión de los últimos años sin duda alguna.
ZZ Top ultiman su decimoquinto álbum de estudio junto con el productor Rick Rubin, recordemos que "Mezcalero" editado en el año 2003 fue su último disco de estudio.
En un reciente articulo en Dirty Rock os contamos cómo van a presentar la nueva gira los chicos de "The Little Ol' Band from Texas", que será el próximo 25 de mayo, con quien y dónde.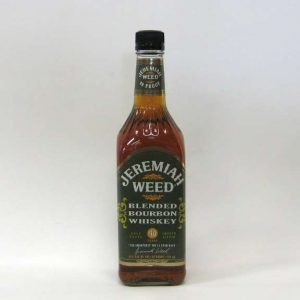 También puedes leer la última crónica que hicimos de ZZ Top en su último concierto en Madrid el pasado 14 de julio de 2011 en la Sala Riviera, al igual que multitud de enlaces relacionados con actuaciones de Billy Gibbons recientemente.
La próxima gira de ZZ Top se llamará "Gang of Outlaws Tour" y lo acompañarán artistas como 3 Doors Downs y la cantante de Country Rock Gretchen Wilson.
Lista de reproducción de los vídeos del concierto de ZZ Top que grabamos el pasado 14 de julio de 2011 en Madrid.
Títulos de crédito de la serie de televisión Californication
Títulos de crédito de las serie de televisión Dexter
ZZ Top appears in a new commercial ad for Jeremiah Weed bourbon, where they're performing their new single "I've Got to Get Paid". ZZ Top has a new album on the way.
It'll be their first since 'Mescalero' came out in 2003.  The title of the song is "I've Got to Get Paid". The title is obviously similar to their 1972 hit "Just Got Paid" and the song kind of sounds like it too.
ZZ Top "Just got paid" en Madrid el pasado 14 de julio de 2011.