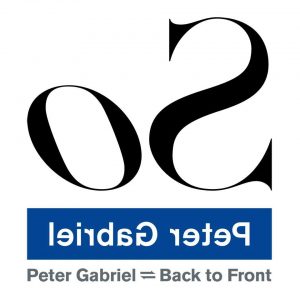 Peter Gabriel vuelve a los escenarios el próximo 16 Septiembre con una nueva gira «Back to Front So Live» en el que celebra el 25 aniversario de uno de sus discos más importantes de toda su carrera y de la historia de la música, «So».
El que fuera vocalista de Genesis, editaba el multipremiado «So» en 1986, quinto álbum de estudio y producido por el genio Daniel Lanois,  contiendo grandísimos temas como «Sledgehammer», «Red Rain», «Don't Give Up», «Big Time» o «In Your Eyes» entre otros.
Peter Gabriel de 62 años, editaba el pasado mes de mayo un álbum en directo «Live Blood», ese trabajo en el que Peter Gabriel es secundado por la New Blood Orchestra, fue grabado durante un concierto llevado a cabo en marzo de 2011 en el Hammersmith de Londres, presentando material proveniente de su álbum de covers «Scratch My Back» (2010) y versiones orquestales de temas propios ya incluidas en «New Blood» de 2011.
https://youtu.be/9AcEWMXeQH8
Las versiones grabadas durante aquel concierto comprenden versiones de «Apres Moi» de Regina Spektor, «The Power of the Heart» de Lou Reed, «The Boy in the Bubble» de Paul Simon y «Book of Love» del grupo Magnetic Fields.
«Don't Give Up», «Biko»,  «Digging in the Dirt», «Solsbury Hill», «The Rhythm of the Heat», «Red Rain», «In your Eyes» y «San Jacinto», entre otras canciones aparecen en «Live Blood».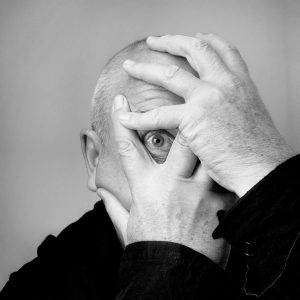 Volviendo a «So» y su gira, aquel disco fue la producción discográfica más importante de la carrera del inglés, en la que Peter Gabriel generará una edición remasterizada del álbum original, una versión triple y el lanzamiento de un DVD (trabajo registrado en concierto durante la gira de presentación de So y que fuera producido por el director de cine Martin Scorsese) y que sale a la venta el 23 de octubre.
Peter Gabriel comenzará una gira mundial con la presencia de varios de los músicos que participaran en él, tales como el guitarrista David Rhodes, el baterista Manu Katché, el bajista Tony Levin y el violinista L. Shankar.
El tour «Back to Front» dará inicio el 16 de septiembre próximo en Quebec (Canadá) e incluirá sucesivas presentaciones en las ciudades de Montreal, Toronto, Filadelfia, Nueva York, Boston, Detroit, Chicago, Denver, San José, Las Vegas, Los Angeles y Santa Barbara, todo hasta el 14 de noviembre.
Peter Gabriel's back on the road, Following a critically acclaimed New Blood tour in 2011 that reignited Peter Gabriel fans across the world by reimagining his best known songs through stunning orchestral arrangements, Gabriel announced today his return to U.S. stages to celebrate the 25th anniversary of his groundbreaking, iconic album So.Focusing on the entirety of that multi-platinum album, the tour, entitled BACK TO FRONT, will feature Gabriel with many of the members of the original band he toured with 25 years ago and will feature the album's songs from start to finish plus some of his other biggest hits.