Wilco regresan con un nuevo vídeo «Sunloath» en el que se sumergen en un mundo surrealista y antagónico, en un marco medieval lleno de monstruos y animales animados.
Tras haber realizado otro vídeo animado con la canción «Dawned on Me» con Popeye y toda su troupe incluidos los Wilco a bordo de un barco, los de Chicago regresan con «Sunloath» un poco más melancólicos y pesimistas.
«Sunloath» está dirigido por Peter Glantz y el dibujante Nathaniel Murphy, que también tuvo la oportunidad de colaborar en la portada del disco de Wilco «Sky Blue Sky» (2007).
Nuevo vídeo de Wilco «Sunloath»
Wilco se encuentra en el tramo final de su gira de presentación de su último disco «The Whole Love» por norteamérica, que culmina el próximo 30 de septiembre en Los Angeles, en el imponente Hollywood Bowl, y ya se prepara para dar otro nuevo asalto a Europa el 10 de octubre en Italia.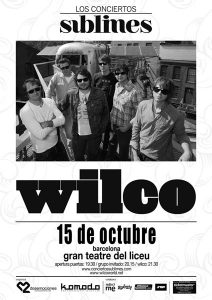 El concierto de Wilco hoy en Barcelona será retransmitido por Radio 3, a partir de las 21:30 horas (20:30 Canarias). Aquí tienes el enlace
Wilco tiene cinco fechas confirmadas en España:
Bilbao, 14 de octubre, Palacio Euskalduna
Barcelona, 15 de octubre, Liceu
Madrid, 16 de octubre, Palacio Vistalegre
Sevilla, 18 de octubre, Auditorio Rocio Jurado
Murcia, 19 de octubre, BUM Festival, Plaza de toros.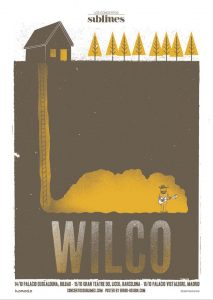 Esperanzas, penas, el sol que todo lo cura en un terreno medieval, el fuego y cinco personajes principales a lo «jawas» de la Guerra de las Galaxias o Star Wars ,»electroduendes» de la Bola de Cristal y monstruos de peluche y un gato.
Jeff Tweedy«aborrece el sol, lo odia, por eso no ama a nadie, pero aprenderá algún día, el no quiere perder esta pelea, adios.» (I loathe the sun, someday I know I'll learn how to love anyone, I don't want to end this fight, Goodbye)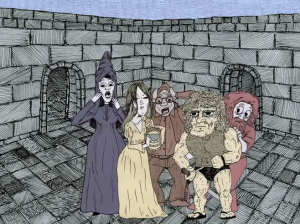 Wilco new "Sunloathe" music video out . Based on over 100 drawings by Nathaniel Murphy, the video was directed by Peter Glantz and animated (and puppefied) by his Providence, RI crew.