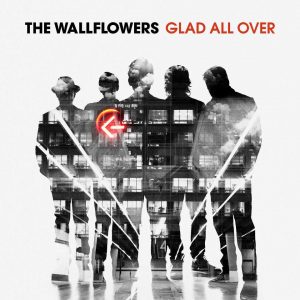 Todo preparado para que el hijo de Bob Dylan, Jakob Dylan y sus The Wallflowers vuelvan con un nuevo álbum "Glad All Over" ,  tras su último disco "Rebel, Sweetheart" editado en el 2005.
El 9 de octubre es la fecha de lanzamiento del sexto disco de estudio de The Wallflowers llamado "Glad All Over" y en el que el pasado mes de julio los norteamericanos presentaban su primer single "Reboot the Mission", con la colaboración del ex The Clash, Mick Jones, con un toque disco, dub y algo de reggae, algo inusual en el sonido Wallflowers.
"Glad All Over" ha sido producido por Jay Joyce (Emmylou Harris) y mezclado por el ingeniero Rick Costey (Bruce Springsteen).
Escucha el nuevo dico de The Wallflowers «Glad All Over»
The Wallflowers tienen su base en la ciudad de Los Angeles y lo componen Jakob Dylan (voz, guitarra) junto los miembros originales de la banda Greg Richling (bajo) y Rami Jafee (teclados), el guitarrista habitual de The Wallflowers Stuart Mathis y el batería Jack Irons (Red Hot Chili Peppers oPearl Jam) completando The Wallflowers.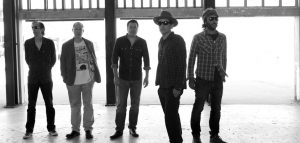 Buenas composiciones por parte del vástago Dylan, Jakob Dylan y por buena parte de la formación original, y abundante emanaciones Petty & Heartbreackers, T-Bone Burnett, Bruce Springsteen, algo de Warren Zevon y todo pasado por el cedazo Folk, Rock y Country clásico componen el armazón The Wallflowers.
Jakob Dylan, resultado de la pareja Bob Dylan y la modelo Sara Lowndes, formaba el núcleo duro de The Wallflowers con Tobi Miller, el bajista Barrie Maguire, el batería Peter Yanowitz y el teclista Rami Jaffee en 1990, tras unos comienzos dubitativos, un grande como el productor y músico T-Bone Burnett se fija en ellos y realizan el multipremiado «Bringing down the horse» en 1996 y a partir de ahí despegue de los «tímidos», significo de Wallflower y del que salieron cuatro singles de gran éxito como «6th Avenue Heartache», «One Headlight», «The Difference» y «Three Marlenas».
The Wallflowers ha ganado dos Grammy y ha vendido más de siete millones de discos en todo el mundo antes de separarse en 2007.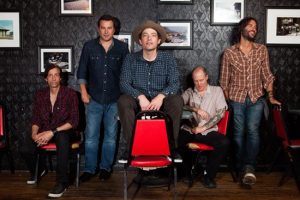 Desde entonces, Jakob Dylan ha publicado dos discos en solitario «Seeing Things» en 2008, producido por Rick Rubin y «Women and Country» en 2010.
Reciente se encuentran promocionando el nuevo disco hasta mediados del mes de noviembre en Estados Unidos y pendientes de confirmar una gira europea. El pasado 24 de julio The Wallflowers daban el pistoletazo de salido en su nueva gira promocional con Jonny Kaplan de telonero.
The Wallflowers y Bruce Springsteen interpretando «One Headlight»