The Rolling Stones tendrán una sugerente e importante participación en el neoyorquino museo del MoMA (Museo de Arte Moderno de Nueva York) en el quea se realizará una gran retrospectiva cinematográfica de The Rolling Stones durante éstas últimas cinco décadas, denominada The Rolling Stones: 50 Years on Film.
Las diferentes salas de cine del MoMA proyectarán del 15 de noviembre al 2 de diciembre la historia de la banda en  diversos documentales, películas, cortos, conciertos filmados, vídeos musicales y material de archivo, realizados desde mediados de la década de los sesenta hasta nuestros días.
https://youtu.be/UXcqcdYABFw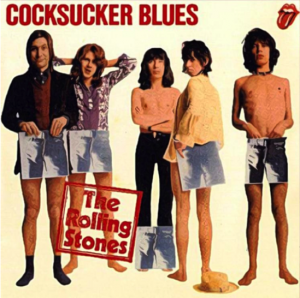 Puedes ver al completo Cocksuker Blues de The Rolling Stones
La retrospectiva de The Rolling Stones: 50 Years on Film mostrará la carrera de Mick Jagger, Keith Richards, Charlie Watts, y Ronnie Wood, así como la de los ex integrantes Brian Jones, Mick Taylor y Bill Wyman, tanto de manera colectiva como individual, en sus facetas de compositores, ejecutantes, productores y actores.
Kenneth Anger, Hal Ashby, Robert Frank, Jean-Luc Godard, Martin Scorsese, Albert y David Maysles y Charlotte Zwerin, han filmado a través de sus objetivos a una de las bandas de Rock and Rock más influyentes de la historia, la más grande quizás,durante más de medio siglo han influido tanto en la música, el cine y el arte.
Las películas que estarán representadas en la retrospectiva The Rolling Stones: 50 Years on Film, son entre otras.
Su primer documental dirigido por Peter Whitehead The Rolling Stones Charlie Is My Darling—Ireland 1965 (1965).
Cocksucker Blues (1972) de Robert Frank.
S-8 Stones de Exile on Main Street (1972) de Robert Frank.
The T.A.M.I. Show (1964) de Steve Binde
The Stones in the Park (1969) de Leslie Woodhead
Performance (1970) de Donald Cammell, Nicholas Roeg
Gimme Shelter (1970) de Albert Maysles, David Maysles, Charlotte Zwerin
 Ladies & Gentlemen: The Rolling Stones (1974)
The Rolling Stones Rock and Roll Circus (1968/1996) de Michael Lindsay-Hogg
 Let's Spend the Night Together (1983) de Hal Ashby
Chuck Berry Hail! Hail! Rock 'n' Roll  (1987) de Taylor Hackford
 Shine a Light (2008) de Martin Scorsese
Enigma (2001) de Michael Apted
Stones in Exile (2008) de Stephen Kijak
Invocation of My Demon Brother  (1969) de Kenneth Anger
Sympathy for the Devil (1968) de Jean-Luc Godard.