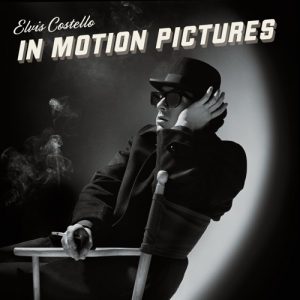 Elvis Costello presenta un nuevo disco recopilatoro llamado "In Motion Pictures", álbum que contiene quince canciones cantadas por el inglés que han aparecido en la banda sonora de alguna película o canciones compuestas expresamente para un filme.
"In Motion Pictures", contiene canciones de Elvis Costello que han aparecido en película como "E.T.", "El Padrino III", "Americathon", "Club Paraiso", "Haste el fin del mundo", "I Want You", "The Family Man", "El gran Lebowski", "Prison Song", "Grace of My Heart", "The Shape of Things", "Siempre el mismo Día", "Notting Hill", "Straight to Hell" o "The Shape of Things", publicado el pasado 19 de noviembre.
Elvis Costello y su pasión por el cine, comienza desde sus incios en la música, en la que aparece en un cameo de la película "Americathon"(1979) una comedia que fue estrenada directamente en España el pasado año en DVD, y nunca en salas de cine, en la que cuenta como en los Estados Unidos se ha quedado sin petroleo, y sus ciudadados viven en sus coches.
Elvis Costello el pasado año otro triple disco recopilario "The Return Of The Spectacular Spinning Songbook", un disco junto a su banda  "The Return Of The Spectacular Spinning Songbook" y envuelto en la polémica, porque según el propio cantante decía que era excesivamente caro su precio, llegó a recomendar a todos sus fans que no compren su último trabajo, "The Return Of The Spectacular Spinning Songbook", por su elevado precio de 232 euros.
"The Return Of The Spectacular Spinning Songbook", un recopilatorio de tres álbumes grabados en directo durante un concierto de Costello en Estados Unidos a comienzos de 2011.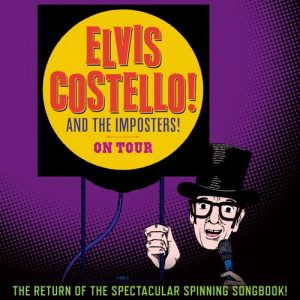 Declan Patrick McManus que es como se llama de verdad este impresionante músico británico que desde 1977 hasta 1982 factura siete discazos , a cual mejor, en los noventa flojea un poco y es en el 2004 cuando se saca de la manga una maravilla llamada "The Delivery Man".
En el 2008 tuvimos muchos la suerte de ver a Elvis Costello en Las Palmas de Gran Canaria,  presentando "Momofuku", en uno de los dos conciertos que ofreció en la isla, y en que ninguno logró llenar o pasar de los tres cuartos de entrada.
Elvis Costello, es un grande, un genio en una época de mediocres, grupos revival, retornos y reunificaciones indeseables, un tipo que después de mas de treinta años de carrera, mas de veinte discos que superan el notable y media docena de clásicos es capaz a sus casi 58 años, de seguir facturando grandes discos.
In motion Pictures tracklist
1.   Accidents Will Happen
2.   Lover's Walk
3.   Miracle Man
4.   Life Shrinks
5.   Crawling To The U.S.A.
6.   Seven Day Weekend (featuring
Jimmy Cliff & Elvis Costello)
7.   Days
8.   I Want You
9.   You Stole My Bell
10. My Mood Swings
11. Oh Well
12. God Give Me Strength
13. Sparkling Day
14. She
15. A Town Called Big Nothing
(featuring The MacManus Gang)