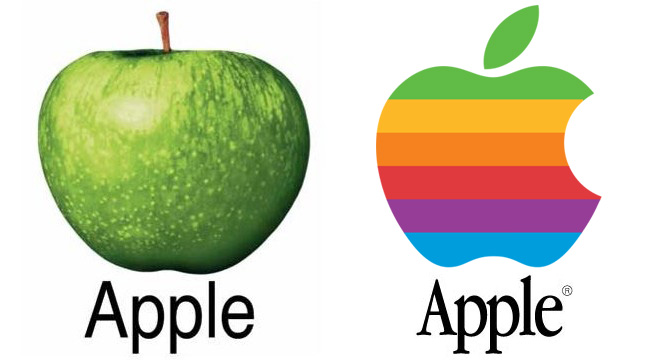 Apple Incorporated, compañía del malogrado Steve Jobs, Stephen Wozniak y Ronald Wayne, se hace con la  propiedad total de Apple Records de The Beatles,  tras casi tres décadas de disputas.
Apple Records es un sello discográfico que se fundó en 1968 , teniendo como principal cabeza visible a The Beatles, en 1975 EMI y Capitol Records acuerdan distribuir todo el material de Apple Records, mientras que Apple Records mantenía los derechos sobre los álbumes de los artistas contratados, EMI retenía los derechos de propiedad de los álbumes de The Beatles en el edificio de Savile Row en Londres.
The Beatles daban su último concierto en directo en la azotea del edificio del sello discográfico de Apple Records en Savile Row en Londres en junio de 1969.
Para realizar el concierto The Beatles, instaló una cámara detrás de la recepción y todo el equipo de rodaje tomó planos de The Beatles tocando en el tejado y el movimiento de la gente en la calle.
Bandas como U2, The Rolling Stones o Blue Rodeo, copiarían la idea.
The Beatles se disuelven como entidad en el año 1974, en un juicio se acordó que el ochenta por ciento de los beneficios de The Beatles como grupo fueran administrados por Apple Records, mientras el veinte por ciento restante fuera repartido entre sus componentes.
Apple Incorporated, la mutinacional de software y equipos eléctronicos, al sur de San Francisco en el condado de Santa Clara, se funda en 1976, dos años más tarde, Apple Records denunciaría a Apple Inc. por infringimiento de marcas registradas, gana Apple Records en el que Apple Inc aceptaba no inmiscuirse en el mercado musical.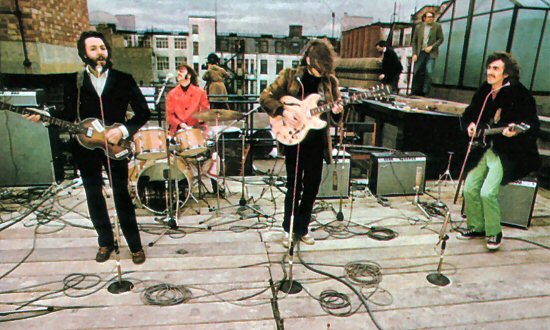 En el año 1989, se produce otra querella por parte de Apple Records alegando que las máquinas creadas por Apple Inc podían reproducir archivos en formato MIDI, infringiendo así los términos del anterior querella, casi 27 millones sellaron la paz dos años más tarde.
Apple Records denunciaría de nuevo a Apple Inc en el año 2003, por crear la tienda musical iTunes y el iPod, llegando a un acuerdo en el 2007, con la disribución de canciones de The Beatles en iTunes.
Apple Inc tiene ahora el total control total sobre la marca Apple Records, iPod ahora tiene su palabra.