Eric Clapton reedita su quinto álbum de estudio "Slowhand", el 26 de noviembre,  para celebrar el 35 aniversario de su publicación y del nombre del disco, apodo de Eric Clapton "mano lenta" durante su etapa en The Yardbirds a comienzos de la década de los años sesenta, "Looking at the Rain" es el nuevo adelanto del disco, versión del cantante candiense Gordon Lightfoot, que descartó Eric Clapton en aquel mayo de 1977 cuando grababa su disco "Slowhand".
"Slowhand", fue grabado en los Estudios Olympic de Londres en mayo de 1977 y producido por Glyn Johns.
"Slowdown" se publicaba en noviembre de 1977, siendo el disco con mayor éxito de Eric Clapton en toda su carrera, donde estuvo más de setenta y cuatro semanas en lo más alto de las listas norteamericanas con grandes clásicos como "Wonderful Tonight", "Lay Down Sally", "Next Time You See Her" o "Mean Old Frisco".
Escucha "Looking at the Rain" de Eric Clapton, versión inédita en el "Slowhand".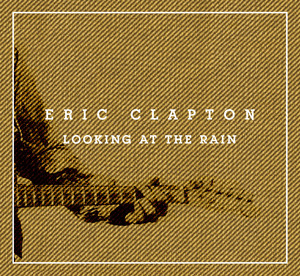 "Slowdown" de Eric Clapton, incluye versiones de canciones escritas por algunos de sus compositores favoritos comoJJ Cale, John Martyn, Don Williams o Arthur Crudup, junto con composiciones originales suyas.
Tanto en la edición limitada SuperDeluxe como la Edición Deluxe de "Slowdown" dispone de cuatro outtakes de la sesión Slowhand tres de ellas inéditas como "Looking At The Rain", "Greyhound Bus" y "Stars, Strars And Ashtrays", "Alberta" estaría en el disco "Unplugged" de 1992.
Eric Clapton presentó "Slowhand" una semana antes de sacar el disco a la calle, durante un concierto en el Hammersmith Odeon de Londres un 27 de abril de 1977.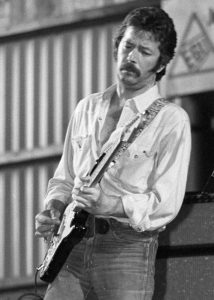 La Edición SuperDeluxe de "Slowhand" de Eric Clapton recoge las catorce canciones de aquel concierto en el Hammersmith Odeon un 27 de abril 1977, concierto del que se han extraído dos CD´s, mientras que la Deluxe Edition cuenta con 9 de ellas.
Escucha "Slowdown" (1977) de Eric Clapton
Las canciones más destacadas que aparecen en el concierto de Eric Clapton aquella noche en el Hammersmith Odeon son "Tell The Truth", "Knocking On Heaven's Door","Can't Find My Way Home", "Stormy Monday", "Badge", "I Shot The Sheriff" y "Layla".