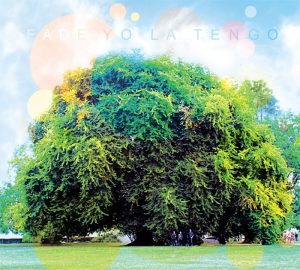 Yo la Tengo anuncian la publicación de su décimo tercer disco llamado «Fade», que saldrá a la venta el próximo 14 de enero y su primer vídeo oficial llamado «Before We Run», dirigido por Emily Hubley.
Yo La Tengo, presentarán su nuevo disco «Fade» en una gira mundial que comenzará el próximo 23 de enero en Estados Unidos, para luego visitar Europa a partir del 1 de marzo en Portugal, y en España tocarán en tres ciudades el 4 de marzo en Sala Capitol de Santiago de Compostela, el 5 de marzo en La Riviera, Madrid y en Barcelona el 6 de marzo en L'Auditori de Barcelona.
Yo la Tengo y su disco «Fade», que cuenta con diez canciones  aparece después de su último disco de estudio hace tres años con «Popular Songs», con John McEntire (batería de Tortoise o The Sea and Cake) participando en el disco que ha sido grabado en los estudios Soma de Chicago.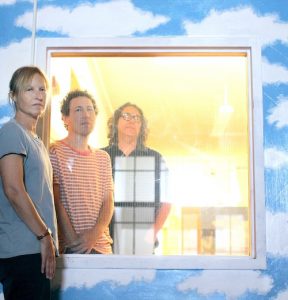 «Stupid Thing» es el primer adelanto oficial de Yo la Tengo, «Fade», que  podrá adquirse en formatos CD, LP y digital, con una versión normal y otra de lujo.
La edición de lujo de «Fade»,  incluirá un arcoiris de aluminio impreso además de un disco de 7 pulgadas con dos versiones, el "I Saw the Light" de Todd Rundgreen y "Move to California" de Times New Viking, además de un mp3 de 11 minutos de duración sorpresa.
Yo la tengo es un grupo norteamericano de la costa este en la que su música es una auténtica montaña rusa de creatividad de Rock experimental, Jazz, Pop, Shoegazing,  Electrónica o Bossa Nova durante casi veinte años en los que en la actual el trío Georgia Hubley, Ira Kaplan y James McNew llevan las manijas del proyecto.
https://youtu.be/Insert video URL or ID here
«I Can Hear the Heart Beating as One» y «Painful» son dos buenos ejemplos para entender la música de Yo la Tengo, canciones instrumentales y otras cantadas, sensaciones pesimistas y alegres en una sola canción hacen que Yo la Tengo no dejen indiferente a nadie.
Tracklist de «Fade» de Yo la Tengo:
01 Ohm
02 Is That Enough
03 Well You Better
04 Paddle Forward
05 Stupid Things
06 I'll Be Around
07 Cornelia and Jane
08 Two Trains
09 The Point of It
10 Before We Run