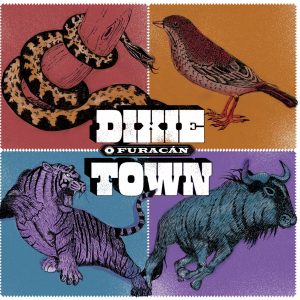 Dixie Town, presentan "O Furacán", cuarto disco del magnífico Power-Trío gallego, con un auténtico vendaval de Rock añejo y de Blues rasposo, sin repetir esquemas respecto de sus anteriores trabajos "Hardnighters​, ​Bluesbelievers" (2007), "Overdrive" (2009) y "Fat & Superb"(2010).
Dixie Town han grabado "O Furacán", disco que contiene 14 canciones, completamente en analógico en los estudios Tigruss de Gandía por Pepe Gomar y producido por el norteamericano Mike Mariconda.
Dixie Town tras su anterior disco "Fat & Superb", no tardaron en darle forma a su nuevo detonador musical, dale al play de "O Furacán" y verás como te golpean con su Blues más orgánico, intenso y crudo que nunca, sin perder de vista esos riffs funkies que se te clavan en tu cerebro al igual que la voz de Pepe Ferrández, que se ha tragado al mismísimo demonio.
Dixie Town, combinan en su fantástico y nuevo disco "O Furacán", su Blues Rock con su sonido de siempre, pero al mismo tiempo más actual que nunca, con toques de Funky y Country "boozy", como dirían los norteamericanos.
Dixie Town lo forman Pepe Ferrández, voz y guitarra, Oscar Fontán, bajista y  Lucas Ferrández a la batería, y ya desde sus comienzos con "Hardnighters​, ​Bluesbelievers", el en año 2007, daban señales de ser una gran banda a tener muy en cuenta.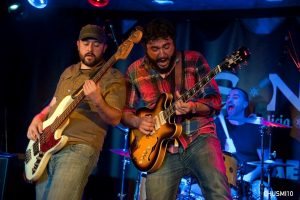 Riff cortantes, buenas letras, y voces cada vez más cascadas en sus siguientes discos "Overdrive" (2009) y "Fat & Superb"(2010), "Overdrive"mezclado y masterizado en  Guitar Town Recordings, a cargo del genio Hendrik Röver, hasta llegar a su anterior y aclamado disco "Fat & Superb".
Escucha "O Furacán" de Dixie Town
Dixie Town abordan con descaro su último y soberbio trabajo "O Furacán"; "Every Father's son", "Troublemaker", "O Furacán", "The Pills", "Future Blues, "A Life, A Lie", "Worth more than the money", "Growing on the Vine" o la Country "Letter to my daughter", son algunos ejemplos de este Power trío gallego que toca de manera visceral, sucio y elegante Blues Rock.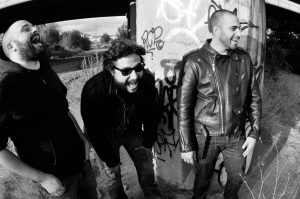 Dixie Town están impecables y mayúsculos en su nuevo disco "O Furacán", un disco que se vislumbra como de lo mejor del año, ahora tratarán de convencer a los desconfiados de un género que vuelve a estar de moda entre los "rockeros de postal", y que nunca se marchó, sopla el viento a favor de ese sucio y maravilloso universo Dixie Town, no duden en escuchar sus cuatro discos e ir a todos sus conciertos.
Próximos concieros de Dixie Town.
23 de febrero Vigo, Sala Rouge
28 de marzo Zaragoza, La ley seca
29 de marzo Barcelona, Rocksound
30 de marzo Terrassa, Crossroads
30 de abril Madrid, Wurlitzer Ballroom
Escucha "Fat & Superb" (2010) de Dixie Town.