Yee- Haw!!!
The Hackensaw Boys conviertieron el Loco Club de Valencia el pasado 17 de enero, en un auténtico hervidero y caliente Juke Joint, al más puro estilo de esos Honky Tonks o Barrelhouse que te podrías encontrar en su natal Virginia o el estado vecino de Kentucky, con unos Red Buffalo valencianos, abriendo el concierto de los norteamericanos,  realmente espléndidos.
The Hackensaw Boys dejaban paso para abrir su concierto y calentar el ambiente en el Juke Joint del Loco Club valenciano, a una estupenda banda local llamada Red Buffalo , que el pasado año debutaba con un nuevo EP titulado «Sounds of Nature», lleno de muchas referencias sureñas, Rock Folk y Americana.
Los valencianos Red Buffalo, sin batería y con sus botas azotando las tablas de escenario, acondicionaron el Juke Joint, creando ese ambiente perfecto con Rock Southern Folk de alto octanaje y muy espontáneo, muy al estilo de los fantásticos Deer Tick.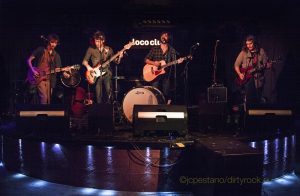 The Hackensaw Boys y sus siete componentes se subieron al escenario ante una sala que llagaba a la mitad de su aforo y de la que su gran mayoría las componían cow-girls dispuestas a galopar, beber, divertirse y darlo todo, como así ocurrió con final realmente de locura, la banda en el centro de la sala, todos gritando, aporreando en suelo con las botas y cantando a modo de galope Yee- Haw!!!, y rindieno pleitesía al padres del género Bluegrass Bill Monroe, Earl Scruggs o Ralh Stanley.
The Hackensaw Boys dejaron un muy buen sabor de boca a todos, a pesar de no haberse abarrotado la sala, una verdadera pena, en estos tiempos de tristeza generalizada e incertidumbre, los de Virginia son pura medicina de derroche  y explosividad de jarana, a pesar de que a muchos no les va lo bucólico, banjo, sierras, armónicas, cucharas, mandolinas, violines o instrumentos de percusión inventados por los propios "Chicos de las sierras de metales" como es el Charismo volaron durante la noche valenciana.
The Hackensaw Boys dinamitaron valencia, en su segundo concierto de la gira española con todas sus armas de Folk, Bluegrass, Country y Rock and Roll y ofreciendo muchas de sus conocidas canciones del variado repertorio, además de presentar en sus dos últimos trabajos, "The Old Sound Of Music, Vol. 1″ y "The Old Sound Of Music, Vol. 2″.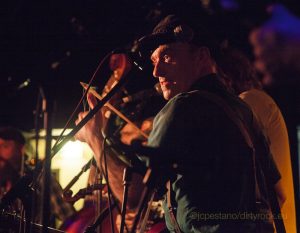 El fín de fiesta no podía ser de otra manera en Valencia con The Hackensaw Boys con todos en el centro de ese maravilloso Juke Joint, llamado Loco Club, ¡todos locos!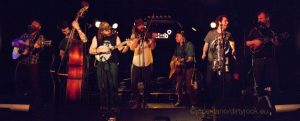 Yee- Haw!!!
Un reportaje fotográfico de Juan Carlos Pestano (Dirty Rock) en Valencia
The Hackersaw Boys
Venue: El Loco Club, Valencia
Fecha: jueves 17 de enero de 2013
Fotos: ©jcpestano