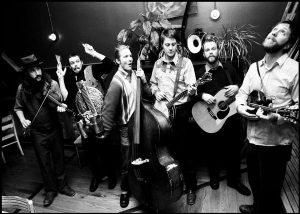 Hee Haw!!
The Hackensaw Boys son seis músicos de Virginia que beben de esas jug bands rurales de principios del siglo pasado, especialmente dinamitando el Bluegrass de los años 20, teñido de Folk, Country y Rock and Roll.
The Hackensaw Boys comienzan su gira europea el próximo 10 de enero en Holanda para presentar su próximo disco en directo grabado en el País Bajo llamado «For the Love of a Friend,Live in Kinderdijk» y sus dos fantásticos y recientes EP's «The Old Sound Of Music, Vol. 1» y «The Old Sound Of Music, Vol. 2».
Estamos ante una de las giras más esperadas de este año en España, con los explosivos y bucólicos The Hackensaw Boys sobre nuestros escenarios, rindieno pleitesía al padres del género Bluegrass Bill Monroe, Earl Scruggs o Ralh Stanley.
The Hackensaw Boys saben que tienen muchísimos admiradores, por el hecho de no traspasar esa línea de lo tradicional que separa lo rural de lo más moderno o popular, además sus conciertos son un auténtico espectáculo de entretenimiento y música a muy alta velocidad descargando sus clásicos «Cannonball», «Miner», «Sweet Petunia», «Dance Around», «Nashville», «The Parking Lot Song» o «We Are Many».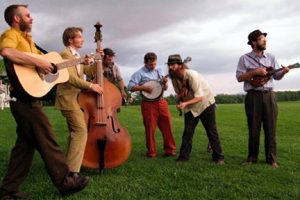 The Hackensaw Boys, junto a Old Crow Medicine Show, Trampled By Turtles, The Devil Makes Three y The Avett Brothers están en ese top genuino de bandas que coquetean con ese catálogo de canciones  llenas de instrumentos con el banjo, sierras, armónicas, cucharas, mandolinas, violines o instrumentos de percusión inventados por los propios «Chicos de las sierras de metales» como es el Charismo.
The Hackensaw Boys en Estados Unidos se les reconoce también como la «The Dirty Band» o «The Ramones of Bluegrass» (Los Ramones del Bluegrass). Además de participar en los mejores festivales en Estados Unidos tanto de música de raíces como de otros géneros, estuvieron de gira con la leyenda Charlie Louvin en el 2003.
Escucha «The Old Sound Of Music, Vol. 1»  de los The Hackensaw Boys.
La gira europea de The Hackensaw Boys recorrerá países como Holanda, Francia, España, Alemania y Bélgica.
Hee Haw!!
Gira española de The Hackensaw Boys:
16 Enero 2013 – RockSound, Barcelona
17 Enero 2013 – El Loco Club, Valencia
18 Enero 2013 – La Boite, Madrid
19 Enero 2013 – Salason, Cangas de Morrazo, Pontevedra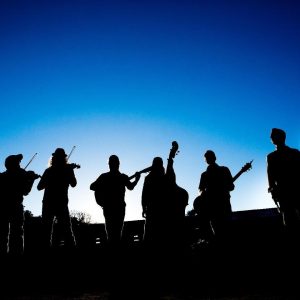 Escucha «The Old Sound Of Music, Vol. 2»  de los The Hackensaw Boys.
The Hackensaw Boys European and Spanish Tour 2013
10 January 2013 – Café De Klok – Kinderdijk (NL)
11 January 2013 – Metropool – Hengelo (NL)
12 January 2013 – EKKO – Utrecht (NL)
13 January 2013 – 013 – Tilburg (NL)
14 January 2013 – Le Tigre – Selestat (FR)
16 January 2013 – RockSound – Barcelona (ESP)
17 January 2013 – El Loco Club – Valencia (ESP)
18 January 2013 – La Boite – Madrid (ESP)
19 January 2013 – Salason – Cangas, Pontevedra (ESP)
21 January 2013 – Der Bock – Mannheim (DE)
22 January 2013 – Steinbruch – Duisburg (DE)
23 January 2013 – Vera – Groningen (NL)
24 January 2013 – Luxor Live – Arnhem (NL)
25 January 2013 – Bassy Club – Berlin (DE)
26 January 2013 – JH De Zool – Houthalen-Helchteren (BE)
27 January 2013 – Paradiso – Amsterdam (NL)