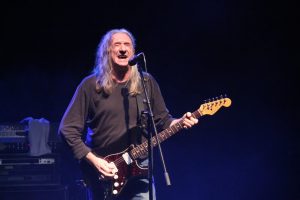 Rosendo Mercado, más de 40 años defendiendo con uñas y dientes el Rock and Roll en España y siempre "tirando de diccionario" en sus canciones, Rosendo se ha convertido por méritos propios en el Padrino del  Rock & Roll nacional.
Melómano, Atlético, Carabanchelero, Rosendo cumple hoy 23 de febrero, cincuenta y nueve "ejemplares de primavera". Catorce discos de estudio hasta el momento en solitario, su último "A Veces cuesta llegar al estribillo" en el 2010, sus comienzos en Fresa, dos canciones con Ñu ("Volando en sociedad" y "Que nadie escape" en 1976), y tres álbumes de estudio con Leño ("Leño" (1979), "Más madera" (1980) y "Corre, corre" (1982), y multitud de recopilatorios y directos tanto en solitario como en sus anteriores proyectos.
Rosendo es nuestro "masculino singular", medalla de Oro al Mérito de las Bellas Artes en el 2006, currante y garganta del Rock urbano en nuestro país con su guitarra inquieta, el Rory Gallagher con corazón de Neil Young, siempre "loco por incordiar".
Rafa Vegas al bajo y Mariano Montero a la batería, siempre elegantes, "cenan Rock and Roll" en cada uno de sus conciertos.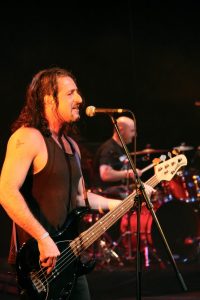 Todos nosotros, los fans de Rosendo, siempre flojos de pantalón, con ungüento mágico y módico anestésico, vibrando por descontado aunque a veces nos cueste llegar al estribillo, Rosendo y su gimnasia paralela en el pico de un colchón.
Rosendo Mercado y su música, al acecho, indagando y revolviendo en el desecho, ¡tanta basurilla!, Rosendo rompe la cadena, es "el único Mercado fiable".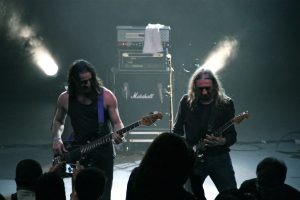 Rosendo siempre da la cara, es elegante y giñe Rock and Roll como nadie.
¡Salud, buenos alimentos, agradecidos y Leña(o), feliz 59 cumpleaños!
Fotos de Esteban Campos Trujillo durante el concierto de Rosendo en Vecindario, Gran Canaria el 31 de marzo de 2012. Puedes leer la crónica del concierto, ver los vídeos y fotos en éste párrafo.
Saludos a ¡¡Escultura de Rosendo en Carabanchel ya!!