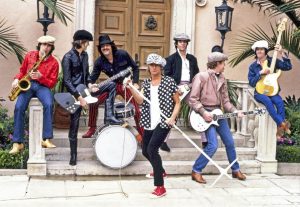 come on honey, oh yeah!
Rod Stewart ha grabado un nuevo disco de Rock llamado "Time", que se pone a la venta el próximo 7 de mayo con canciones originales, tras doce años, desde aquel "Human" en el 2001.
Rod Stewart publica su décimo noveno de su carrera y primero en el que no aparece una canción escrita por el ex Faces, Slash, Mark Knopfler o Robbie McIntosh participaron en aquel disco.
Rod Stewart ha cancelado su gira norteamericana junto a Steve Winwood denominada "Live the Life" para terminar su nuevo disco, del que tiene once canciones escritas y grabadas junto a Jim Cregan, "Love the Life you Live" es el único título que ha desvelado Rod Stewart del disco.
Escucha "She Makes Me Happy", primer single de Rod Stewart del nuevo disco "Time".
Teaser de "Time", nuevo disco de Rod Stewart
Rod Stewart, ex Faces espera comenzar una nueva gira en Estados Unidos en cuanto el disco se publique y luego visitar Europa para presentarlo.
Escucha el segundo adelanto del disco "Time" de Rod Stewart, "Finest Woman".
Escucha "Time" de Rod Stewart.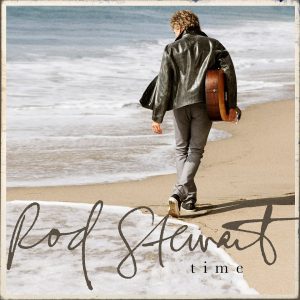 Rod Stewart publicó el pasado año su autobiografía titulada, "Rod: The Autobiography" , y editó un nuevo disco dedicado a la navidad "Merry Christmas, Baby".
Esperemos que Rod Stewart sorprenda de una vez a todos sus fans con un disco cargado de Rock macarra por parte del "Boy Band", uno de los mejores talentos vocales de la historia del Rock and Roll, come on honey, oh yeah!
Si quieres leer la crónica del concierto que Rod Stewart ofreció en Adeje, Tenerife el 16 de mayo de 2009, pincha en éste párrafo.
Si te apetece leer el artículo de Faces cuando entraron a formar parte del Rock and Roll Hall of Fame el pasado 14 de abril de 2012, pincha en éste párrafo.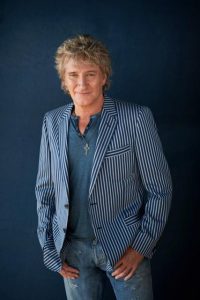 Escucha "Human" de Rod Stewart