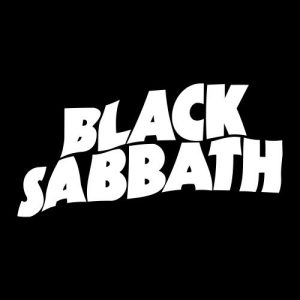 Black Sabbath presentan un vídeo teaser de la grabación de su próximo disco titulado "13", imágenes que muestran a Tony Iommi, Geezer Butler y Ozzy Osbourne en el estudio de grabación y comentando el regreso de núcleo duro de la banda, menos en batería Bill Ward.
Black Sabbath y su nuevo vídeo trailer del próximo álbum, coincide hoy 13 de febrero, con la publicación y debut de la banda de aquel "Black Sabbath", 43 años después, vinilo imprescindible para cualquier amante de la buena música en su discoteca particular.
Black Sabbath no graban con su formación inicial desde aquel "Never Say Die!" (1978), Rick Rubin está a cargo de la producción del décimo noveno álbum de los británicos, grabado en Los Angeles para el sello discográfico Vertigo.
Ozzy Osbourne afirma en el vídeo que "13, es posiblemente el disco más importante de mi carrera musical, en el que las canciones suenan actuales pero con el toque añejo y firma Sabbath".
Bill Ward abandonó la grabación del nuevo disco "13" y la mini gira el pasado año por desavenencias económicas, Brad Wilk, batería de Rage Against the Machine, su sucesor.

Otro teaser de la grabación del disco de Black Sabbath con Rick Rubin.

Black Sabbath editó el año pasado, una caja de discos de vinilo de la primera estapa de  Black Sabbath con Ozzy Osbourne llamada Black Sabbath: The Vinyl Collection: 1970-1978.
Escucha "Black Sabbath".
Black Sabbath Tour 2013, fechas confirmadas por el momento.
20 abril, Auckland Vector Arena, Nueva Zelanda
22 abril, Auckland Vector Arena, Nueva Zelanda
25 abril, Brisbane Entertainment Centre, Australia
27 abril, Sydney All Phones Arena, Australia
28 abril, Melbourne Rod Laver Arena, Australia
1 mayo, Melbourne Rod Laver Arena, Australia
4 mayo, Perth Arena, Australia
12 mayo: Ozzfest, Tokyo Makahari Messe, Japón