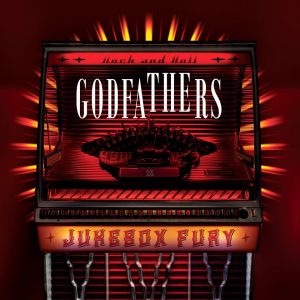 The Godfathers presentan "I Can't Sleep Tonight", primer single de su nuevo álbum "JukeBox Fury" que estará disponible a partir del 4 de marzo.
The Godfathers están de gira en España presentando el nuevo disco "Jukebox Fury", que contiene doce nuevas canciones compuestas por su líder y cantante Peter Coiné, emulsionando en sus canciones ese Punk Rock y Garage más salvaje.
The Godfathers debutan en nuestro país con su espectáculo "Saint Valentine's Day Massacre Show" en el que cada 14 de febrero y desde 1985, conmemoran la matanza que en 1929 ordenó Al Capone contra siete integrantes de su banda rival, el concierto es en Avilés, el 14 de febrero de 2013 en el Club Niemeyer.
Escucha "I Can't Sleep Tonight", primer single de The Godfathers para su nuevo disco JukeBox Fury.
Para conocer todas fechas de The Godfathers en España y Europa e información de "JukeBox Fury", y su gira denominada, Jukebox Fury Spanish Tour,  pincha en este párrafo.