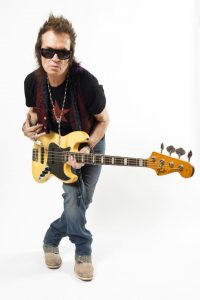 Glenn Hughes, ex bajista de Deep Purple, Black Sabbath, Tomi Iommi, Trapeze o con Black Country Communion recientemente, regresará de nuevo a España el mes de mayo para ofrecer por el momento tres conciertos confirmados en Santander, Santiago de Compostela y Sevilla.
Glenn Hughes hace unos días finalizó su proyecto con la súper banda Black Country Communion, compuesta por el batería Jason Bonham (hijo de John Bonham y batería de Slash, Paul Rodgers y Led Zeppelin) , Derek Sherinian a los teclados (Alice Cooper, Eddie Van Halen o Billy Idol), Joe Bonamassa y Glenn Hughes, tras ofrecer una nota de prensa en la que se denotaba la mala relación entre el británico Glenn Hughes y el norteamericano Joe Bonamassa.
Black Country Communion, publicó tres discos de estudios desde el 2010,  su fantástico primer álbum "Black Country", en el que tuvimos la suerte de verlos en el Azkena Rock Festival del 2011, "2" (2011) y su último y más que aceptable "Afterglow" (2012).
El setlist de Black Country Communion que ofrecieron en el Azkena Rock Festival el 23 de junio de 2011, fue el siguiente.
Black Country
One Last Soul
Save Me
The Battle For Hadrian's Wall
Sista Jane
I Can See Your Spirit
The Outsider
Man In The Middle
Burn
Gira Glenn Hughes en España 2013.
25 mayo, Santander Escenario Santander
26 mayo, Santiago de Compostela  Sala Capitol
28 mayo, Sevilla  Sala Custom
Escucha "Black Country" de Black Country Communion