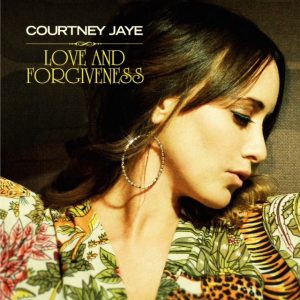 Courtney Jaye es una joven compositora y cantante norteamericana que publica su tercer disco "Love and Forgiveness" el próximo 7 de mayo, tras su anterior "The Exotic Sounds of Courtney Jaye» del 2010.
Courtney Jaye y su nuevo disco "Love and Forgiveness" contiene diez nuevas canciones, en la que la presenta dos nuevos adelantos «Say Oh Say» en forma de video y la magnífica «One Way Conversation», álbum producido por Mike Wrucke (Dixie Chicks) y en el que se encuentra rodeada Courtnet de grandes músicos como Neil Casal (Ryan Adams, Chris Robinson), Fred Eltringham (Dixie Chicks, The Wallflowers), el genio al pedal steel Greg Leisz (Lucinda Williams, Kris Kristofferson, Bruce Springsteen), Josh Grange (The Jayhawks, Pistol Annies), y Sebastian Steinberg (Soul Coughing, Fiona Apple).
«Love and Forgiveness» está lleno de referencias y melodías Country Pop Rock de los años 70, con ramalazos Linda Ronstadt y todo aquel Country desde el sur de California con esos ribetes poperos del género a lo Dolly Parton.
Courtney Jaye en sus comienzos fue la corista en directos y álbumes de Ben Bridwell de Band of Horses, Taj Mahal, Brian Olive, Black Rebel Motorcycle Club, Gary Louris de Jayhawks entre otros muchos artistas.
Courtney Love durante un tiempo vivió en Hawai y de ahí surgió un interesante disco, "The Exotic Sounds of Courtney Jaye», del 2010 en el que combinaba Country, Roots, Americana y música hawaiana a partes iguales.
Courtney Love vive ahora en Nashville y se presenta como una gran  apuesta y sangre nueva de la emergente Americana Music.
Escucha "The Exotic Sounds of Courtney Jaye» de Courtney Love.